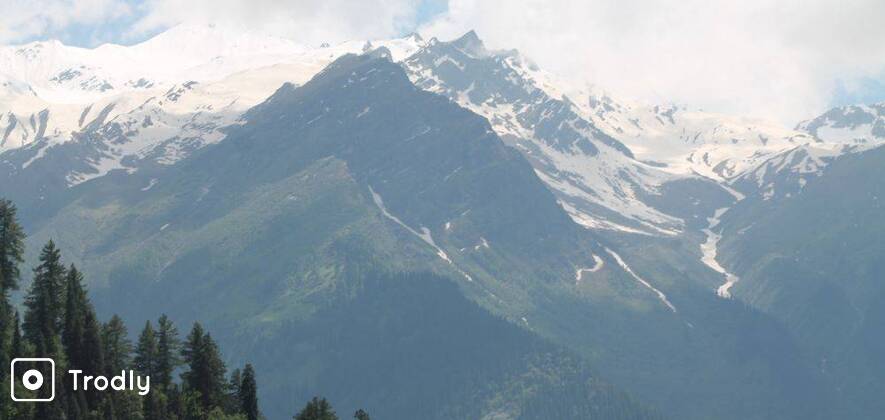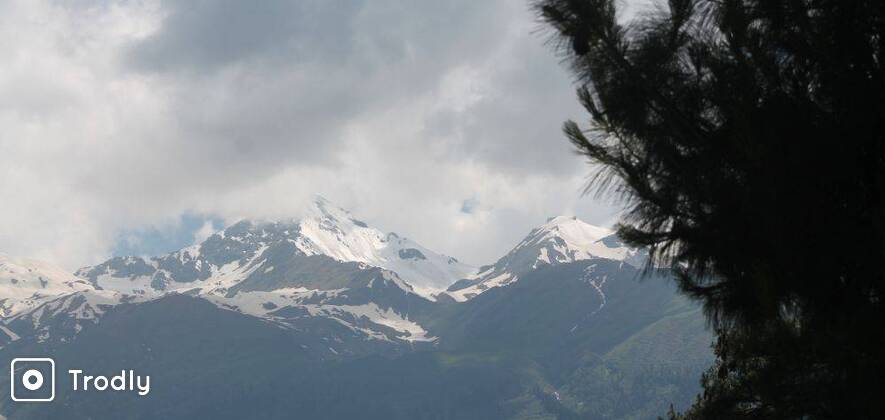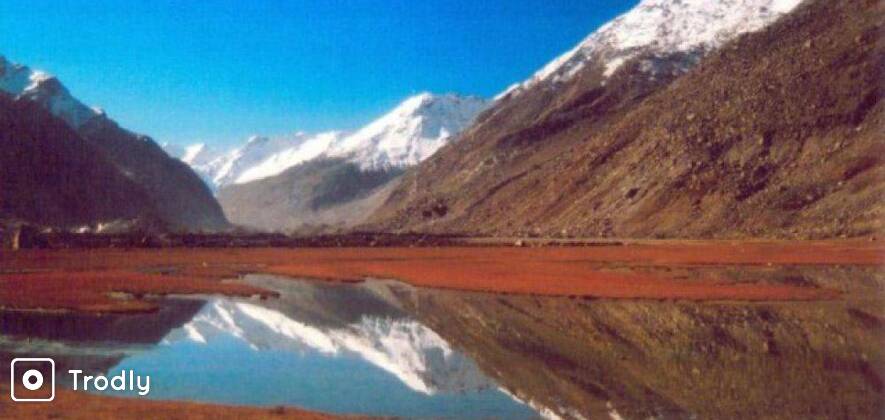 Overview
Mantalai Trek – (8Nights-9Days)
The trek starts from the village of Barshaini, the road-head in the Parvati valley. A moderate ascent of around 5 hrs brings one to Khirganga, which is a hot spring where Lord Shiva is said to have meditated. The difference between the springs here and in Manikaran is that after a bath in Khirganga, your skin will feel greasy whereas after a bath in the spring at Manikaran, your skin will feel dry.
This trek is said to be one of the most spectacular treks in the region that takes one up the lush green Parvati valley to the source of the sacred Parvati River, which is the high-altitude Mantalai Lake, nestled at the foot of majestic high peaks of the Himalaya. Most portion of the trek passes through the outskirts of the Great Himalayan national park and there are quite a few opportunities on this trail to explore myriad flora & fauna of the Indian Western Himalaya. This is the perfect trek for nature lovers and people who have an interest in the spiritual & natural history of the Kullu Himalaya.
Max Altitude: Pin Parvati Pass (5319 mts)
Best Time: July to end September
Starting Point of the Trek: Barshaini
Highlight: Scenic beauty, Nature, Flora & Fauna
Grade: Easy-Moderate
Day 00: Delhi – Chandigarh – Manali - Haripur (12 – 14 hrs.)
Arrive in Manali/Patlikuhl in the morning where our team will pick you up and drop you off at the our Base in Haripur. Unwind after the long drive. Later meet the team. Explore surroundings like the beautiful 'somvan' by the river Beas, Naggar Castle, Roerich art Gallery etc. Back in time for relaxed evening over bonfire and early dinner to get up early in the morning.
Day 01: dA base Haripur - Manikaran – Barshaini - Khirganga (85 Kms ) (6/7 Hrs)
Travel by road from dA Base Haripur to Manikaran (85 kms). Manikaran is a holy place for both Sikhs and Hindus alike and also has the World's hottest Sulphur Spring. Ascent through villages, fields and forest. Khirganga (2960 m) is a holy place with Hot water springs. Camp the night at Khirganga in tents.
Day 02: Khirganga - Tunda Bhuj (16 kms trek ) (6/7 Hrs)
Through forest level walking to reach Tunda Bhuj (3285 m). The trail crosses several delightful pastures supporting a variety of wildflowers in the summer. Overnight in tents
Day 03: Tunda Bhuj - Thakur Kuan ( 16 kms trek ) (6/7 Hrs)
Through birch forest crossing rocks and dense vegetation. This section of valley is difficult at places as the trail frequently skirts rock faces that are difficult for laden porters. Reach Thakur Kuan (3360 m) above the cliff section. Overnight in tents
Day 04: Thakur Kuan – Pandupul (12 kms trek ) (5/6 Hrs)
Beyond Thakar Kuan, the trail passes several Gaddi encampments before crossing a side river by a natural rock bridge. Trek for 12 kms to reach Pandu Bridge (3700 m). Overnight in tents
Day 05: Pandupul - Mantalai Lake (11 kms trek) (7/8 Hrs)
Trek for 11 kms to reach Mantalai lake (4200 m), the source of Parbati river. There is a choice of grassy camp- sites just beyond Mantalai. Overnight in tents
Day 06: Mantalai Lake to Pandu Bridge (15kms)
Trek back the same way from Mantalai to Pandu Bridge. Overnight in tents
Day 07: Pandu Bridge – Thakur Kuan (12 Kms)
Trek back the same way from Pandu Bridge to Thakur Kuan. Overnight in tents
Day 08: Thakur Kuan – Tunda Bhuj (16 Kms)
Trek back fromThakur Kuan to Tunda Bhuj. Overnight in tents
Day 09: Tunda Bhuj – Barsheni – Manikaran – Kullu or Manali Drop
Return to Manikaran from where a vehicle will pick you up and drop you back at Kullu or Manali where we part ways.

**Guests who are travelling the next day are welcome to stay the night at no extra cost. Relax at the base camp or go angling (some nice spots near our base) the next day, before we part ways here to meet soon for our next adventure.
Live like there is no tomorrow.
Explore. Evolve
Inclusions
2 nights stay at 'dA Base' located in an orchard in Haripur, Manali.
Pick up and drop from Patlikuhl bus stand, Manali
Stay in 2-3 men tents during trek.
All meals during the trek (nutritious freshly cooked vegetarian)
Services of experienced MOI/ BMC qualified lead guide and qualified assistant guide
Kitchen equipment, cook and helper
All the Camping arrangements
Porterage – pony/porter for your personal belongings (in the luxury package)
Wildlife/ environmental permits and other permits & levies.
All transportation as per itinerary in local cars and jeeps
'Leave No Traces' protocol charges.
Guaranteed amazing Himalayan experiential adventure holiday.
Exclusions
Cost of travel to and from Manali from your city
Cost of any form of insurance (Personal/Baggage/Medical)
Cost of rescue, evacuation, hospitalization, etc.
Any expenses of purely personal nature like laundry, phone/Fax calls, tips to drivers, guides, any beverages.
Any expenses that arise due to change in itinerary and increase in no. of days because of natural forces like landslides, weather, roadblocks, flight cancellations, sickness etc.
Nominal cost for bonfire, barbeque and all meals at the base in Haripur (choice of veg/ non-veg).
Cost of any optional activity we offer, like paragliding, angling, rafting etc.
porterage @INR. 300 per day in case alpine style trekkers need porter/pony.
Important Info
Advisory about activity –
We suggest guests arrive at our base in Haripur, 14 kms from Manali on the Naggar road, the night before the start of the trek.
All guests are welcome to stay with compliments at the base in Haripur, Manali in rooms on sharing basis. Unwind, relax, go paragliding, rafting or angling and later interact with the team over BBQ and bonfire (**) before commencing the trek next morning and also on the day of return.
Stay in Manali can be upgraded to 4-5* hotel/ cottage on prior notice. Stay and meals cost as applicable.
If coming straight to our base in Haripur get down at Patlikuhl bus stand, 14 km short of New Manali bus stand.
Wear shoes and clothes you are comfortable in and do not forget waterproof jackets and warm clothing.
Soak up the atmosphere – close your eyes and take in the sights and sounds as you explore and observe.
Do not litter the environment. Polythene and plastics are non-biodegradable and unhealthy for the environment and must not be littered or burned and should be carried back.
Adventure Gear List:
Woollen cap and woollen gloves, thermal under-garments, warm sweater, woollen trousers / thick track pants for trekking, woollen socks, rain gear (jacket, trousers/ parkha), warm jacket, torch, full sleeves t – shirts, sun block lotion, chap-stick (lip salve), good hiking (preferably waterproof) shoes with ankle support, gaiters, camera, films, battery backup etc. one duffel bag for personal items (sky bags, etc. will not be accepted to be carried by horse– not more than 10 kg strictly), one knapsack for item of daily use (to be carried by you), personal medicine
OUR GUARANTEE
With our every escapade we bring you closer to the best of adventure travel. We bring you an experience that encompasses the quiet and the wild, the divine, the exotic and the spiritual side of "The Valley of The Gods."
Cancellation
Payment Terms: 100% at the time of booking
Cancelation Charges: We understand life can be unpredictable at times, and that plans can change.
From confirmation up to 30 days prior to departure - 10% of the total amount payable would be charged
Between 15 - 29 days – 50% would be refunded
Less than 15 days prior to departure 100%.
In case of unforeseen weather conditions or government restrictions, certain activities may be cancelled and in such cases we will try our best to provide an alternate feasible activity. However no refund will be provided for the same. For last minute emergencies we offer future trip credits on a case by case basis.
Note: -
All programs are subject to change due to political reasons, natural calamities, serious sickness, and special reasons.
Please note that cancellation charges also apply to reductions in group size, not only for cancellations of entire bookings.
We might be forced to change/modify the itinerary and also reserves the right to do so, due to unforeseen disruptions by natural forces. If any costs increase due to this change, the client would be requested to pay the additional amount in Manali.
Frequently Asked Questions

(FAQs)
No Booking or Convenience Charge!
Other Exciting Activities