The Flower Girl Power Trek - the Ultimate Parvati Valley Trip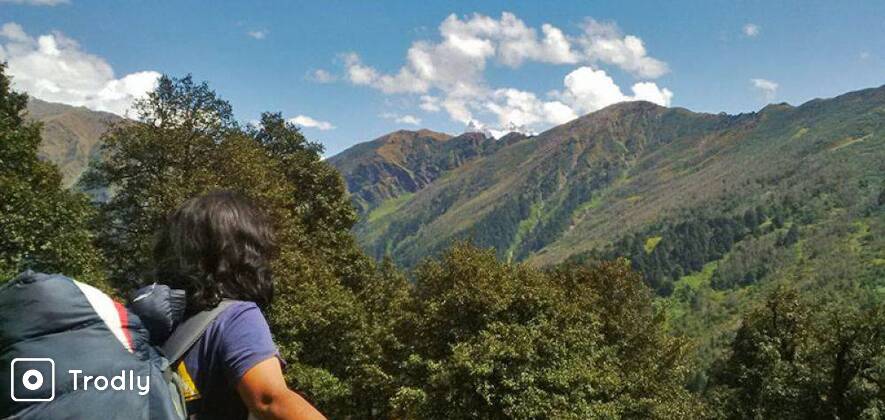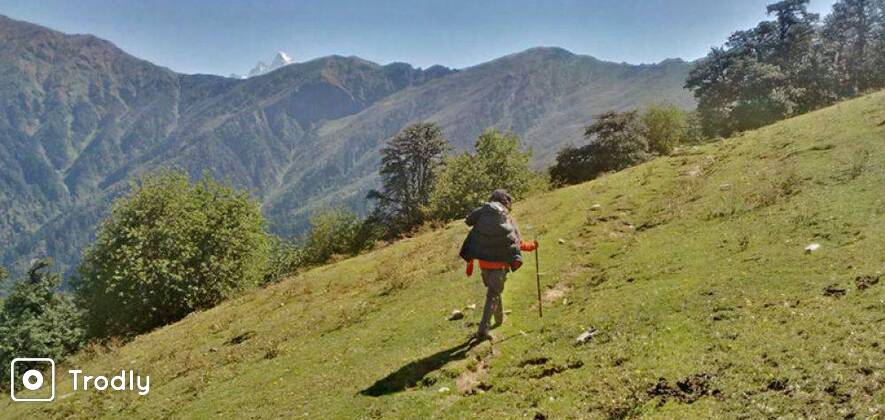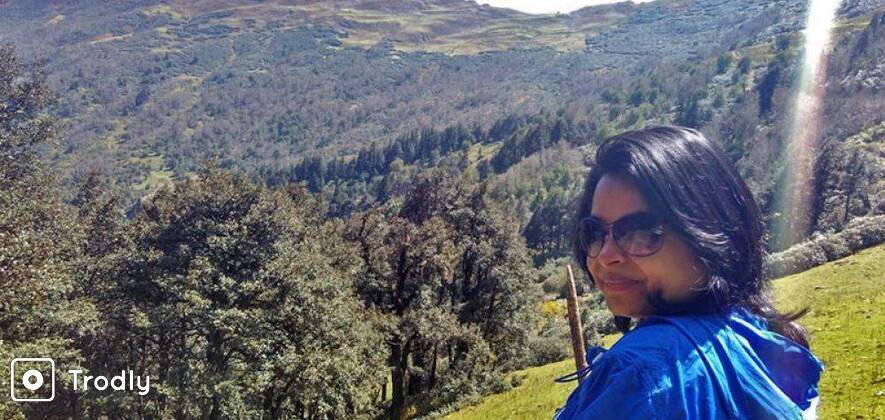 Overview
Chanderkhani Pass – Malana – Rasol Pass – Kasol Trek
Are you sitting comfortably, humanity?
Is there an age or gender subscription under which trekking can be compartmentalized?
Lo and Behold!
NO!!! :)
Maybe a few years back (the stone age… eh, eh), mankind was not evolved enough and hence; assumed serious trekking, hiking and mountaineering as an exclusive forte of the "Men Folk". J
The "The Flower Girl Power" trek is an elixir for the woman in you. It may be the drudgery of the everyday life, the smug look on your boss's face every morning, your kids pulling your hair out just because they think they can do that, botheration of dolling and painting one's face to look "corporate" enough, the desire to travel, the desire to breathe alone, to come back to life again, to challenge the athlete in you or the explorer woman desiring to evolve; whatever may be the reason…..you got to pack your backpack and embark on the journey of a life time.
THAT IS A PROMISE!
We are a group of adventure seekers, trekkers and travelers and realize the importance of discipline involved in an "All Girls Trek". We will ensure support to you from the very beginning of your trek with us. The treks will be led by experienced and qualified "Girl Guides" with male staff for support and portage. Our Trek Orientation comprises of introduction with the team and lady guests to break the ice prior to the commencement of the trek. They would share some tips and "what to do" troubleshooting tricks. We would have a bon fire and a pre departure gathering of the guests so they can interact and get to know the other group members of like-minded trekking women you will travel with on your adventure.
The state of Himachal Pradesh has more than 65 formidable and awe inspiring passes. Though each pass surpasses the other in one way or another, it is one of the most serene, beautiful and an elixir of peace which is a treat for all nature lovers. Chanderkhani pass is in the Pir Panjal range of the Kullu valley and is undoubtedly the most beautiful passes on Mother Earth. PERIOD.
Months: April – November
Duration: 4 Nights 5 Days
Maximum Altitude: 3,660mts
Grade: Moderate
Day 1: Haripur – Pulag - Nava Tapru, Duration: 5 to 6 hrs
Commence the trek from the beautiful village of Pulag. A gradual ascent from Pulag meanders through lush green forests of Deodar, Pine, Chestnut and some of the most exotic flora and fauna. Pulag is a parallel universe in the splendid morning light. Take in the intoxicating breath of fresh air and as you walk through the alpine jungles, you are transported into fields and meadows that will make your heart skip a beat. Trek through intoxicatingly clean and fresh air through lush green jungles and charming water streams and other sights and sounds to delight your eyes and ears. Interact with the hospitable and charming villagers to know their lifestyle. Once you are one with nature here, the gradual climb will now head to slightly higher altitude and that is where one sees life. The spectacular view of Dhauladhar range, Bara Bhangal range and the trek through the alpine jungles just makes you want to go higher and higher. The trek opens into lush meadows and then comes the shepherd encampment (gaddi) at Nava Tapru. A comfortable pace of walk will take about 5 to 6 hours to reach Nava Tapru. One can camp overnight here and live life the Gaddi Way for a night.
As this is also a photographer's haven, the sunrise here is surreal and a must click. The formidable view of Mt. Deo Tibba, Seven Sisters, Mt. Hanuman Tibba and Indrasan peak will leave you spell bound. Feast your eyes on Mother Nature at its best and trek through beautiful meadows and head out to the Chanderkhani pass.
Day 2: Nava Tapru to Nagruni, Duration: 5 – 6 hrs
After breakfast, commence the trek by 9am from Nava Tapru after witnessing the surreal sunrise. Soak in the unbelievable beauty of the Dhauladhar range, Seven Sister peaks, Indrasan and The Greater Himalayan range as it is a photographer's haven. Listen to the Sound of Silence and connect with yourself. With open valleys on all sides and at the height of almost 14,000ft, Chanderkhani pass changes the definition of serenity, beauty and calm for all. This is rightly known as "The Valley of Gods". Legend has that Jamlu Devta (the presiding deity of the mystical Malana village), unfastened a holy basket in which were all the Gods of the Kullu region at the Chandrakhani Pass. As the strong winds blew, they carried the Gods to their present abodes all across the region. Hence, it is a place which is sacrosanct and revered to the natives. With open valleys on all sides and at the height of almost 3650mts, Chanderkhani pass changes the definition of serenity, beauty and calm for all.
Soak in the beauty and witness the magnificent Parvati valley Kullu valley, Dhauladhar range and Indrasan peak in all its glory. Start the walk to the beautiful open meadows of Nagruni. Camp there with bonfire and enjoy the wild serene beauty.
Day 3: Nagruni to Malana, Duration: 5 - 6 hrs
Begin the trek to the mystical village of Malana. The trek takes about 5 to 6 hours and is surrounded by striking views of green meadows and tree line. The colors of the sky and grass will leave you spell bound. As you reach Malana, you realize why it is so mystical. Until 2 decades ago it was completely isolated from the outside world. They have a very unique and autonomous way of existence. Even the dialect is very different. Jamlu Devta is the devta revered by the Malanis and hence no leather articles are allowed around the holy premises. After an amazing overnight camping in Malana, trek and explore the village and interact with the villagers to get a glimpse of their lifestyle.
Trek at leisure to reach the camp site just outside the Malana village, Chill with bonfire and scrumptious meal.
Day 4: Malana to Rasol Pass to Rasol, Duration: 4 hrs
Start the trek to Rasol Pass after an early breakfast with the spectacular view of the Malana glacier. From here begins the trek down to Rasol via the beautiful Rasol pass. The ascent is fairly comfortable and takes about 4 hours to the top of the pass. Capture some amazing clicks of the valley and the glacier. Arrive at the camp site just below the Rasol pass and let your hair down.
Day 5: Trek down to Kasol, Duration: 5 to 6 hrs
After a scrumptious meal, depart for Kasol. The gradient from here is a bit steep but with due attention one can descent to Kasol in another 3 to 4 hours. Reach Kasol and unwind by the banks of the mighty river Parvati. Capture some amazing clicks of the valley and the glacier. The descent takes about 5 to 6 hours as it is a bit tricky and one needs to be careful. However, it is not a treacherous descent. Arrive in Kasol and unwind. Explore the mesmerizing village. Experience the "Hippie" and "Shanti" vibe of Kasol J. This is where we part ways to meet soon for another adventure.
See life from a different point of view. You name it and you have it.
EXPLORE . EVOLVE
All are welcome to continue their stay with us as it would be our pleasure to be in your company.
Live the day here like there is no tomorrow.
Inclusions
2 nights stay at 'dA Base' located in an orchard in Haripur, Manali.
Pick up and drop from Patlikuhl bus stand, Manali
Stay in 2-3 men tents during trek.
All meals during the trek (nutritious freshly cooked vegetarian)
Services of experienced MOI/ BMC qualified lead guide and qualified assistant guide
Kitchen equipment, cook and helper
All the Camping arrangements
Porterage – pony/porter for your personal belongings (in the luxury package)
Wildlife/ environmental permits and other permits & levies.
All transportation as per itinerary in local cars and jeeps
'Leave No Traces' protocol charges.
Guaranteed amazing Himalayan experiential adventure holiday.
Exclusions
Cost of travel to and from Manali from your city
Cost of any form of insurance (Personal/Baggage/Medical)
Cost of rescue, evacuation, hospitalization, etc.
Any expenses of purely personal nature like laundry, phone/Fax calls, tips to drivers, guides, any beverages.
Any expenses that arise due to change in itinerary and increase in no. of days because of natural forces like landslides, weather, roadblocks, flight cancellations, sickness etc.
Nominal cost for bonfire, barbeque and all meals at Mountaineerz base in Haripur (choice of veg/ non-veg).
Cost of any optional activity we offer, like paragliding, angling, rafting etc.
porterage @INR. 300 per day in case alpine style trekkers need porter/pony
Important Info
Advisory about activity –
We suggest guests arrive at our base in Haripur, 14 kms from Manali on the Naggar road, the night before the start of the trek.
All guests are welcome to stay with compliments at Mountaineerz Base in Haripur, Manali in rooms on sharing basis. Unwind, relax, go paragliding, rafting or angling and later interact with the team over BBQ and bonfire (**) before commencing the trek next morning and also on the day of return.
Stay in Manali can be upgraded to 4-5* hotel/ cottage on prior notice. Stay and meals cost as applicable.
If coming straight to our base in Haripur get down at Patlikuhl bus stand, 14 km short of New Manali bus stand.
Wear shoes and clothes you are comfortable in and do not forget waterproof jackets and warm clothing.
Soak up the atmosphere – close your eyes and take in the sights and sounds as you explore and observe.
Do not litter the environment. Polythene and plastics are non-biodegradable and unhealthy for the environment and must not be littered or burned and should be carried back
Adventure Gear List:
Woollen cap and woollen gloves, thermal under-garments, warm sweater, woollen trousers / thick track pants for trekking, woollen socks, rain gear (jacket, trousers/ parkha), warm jacket, torch, full sleeves t – shirts, sun block lotion, chap-stick (lip salve), good hiking (preferably waterproof) shoes with ankle support, gaiters, camera, films, battery backup etc. one duffel bag for personal items (sky bags etc. will not be accepted to be carried by horse– not more than 10 kg strictly), one knapsack for item of daily use (to be carried by you), personal medicine
OUR GUARANTEE
With our every escapade we bring you closer to the best of adventure travel. WE bring you an experience that encompasses the quiet and the wild, the divine, the exotic and the spiritual side of "The Valley of The Gods."
Cancellation
We understand life can be unpredictable at times, and that plans can change.
From confirmation up to 30 days prior to departure - 10% of the total amount payable would be charged
Between 15 - 29 days – 50% would be refunded
Less than 15 days prior to departure 100%.
In case of unforeseen weather conditions or government restrictions, certain activities may be cancelled and in such cases we will try our best to provide an alternate feasible activity. However no refund will be provided for the same. For last minute emergencies we offer future trip credits on a case by case basis.
Note: -
All programs are subject to change due to political reason, natural calamities, serious sickness, and special reasons.
Please note that cancellation charges also apply to reductions in group size, not only for cancellations of entire bookings.
Mountaineerz might be forced to change/modify the itinerary and also reserves the right to do so, due to unforeseen disruptions by natural forces. If any costs increase due to this change, the client would be requested to pay the additional amount in Manali.
Frequently Asked Questions

(FAQs)
No Booking or Convenience Charge!
Other Exciting Activities