Trek Of The Year 2020: Double Crossing - Pin Bhabha and Pin Parvati Pass Trek
Shimla
18 Nights/19 Days

195 people interested today
18 Nights/19 Days
Group Activity
Response time: 2 - 24 hours
Trip Overview
Challenging high-altitude cross-over treks with breathtaking views - Pin Parvati Pass & Bhabha Pass
The challenge lies in attempting to cross the two high altitude passes in the same expedition. The trek to Pin Bhabha Pass and Pin Parvati Pass are challenging and requires a high level of fitness, endurance, skill and discipline for crossing these two passes back to back. Pin Bhabha pass is a cross overpass from Kinnaur Valley to Spiti Valley and Pin Parvati pass is a crossover from Spiti Valley to Parvati Valley.
The starting point of this trek is in Kafnu, which lies in Kinnaur and we cross over from Pin Bhabha pass and end at Kaza in Spiti.
The trail to Pin Parvati pass starts in Kaza, which is in Spiti and ends in Barshaini which is in Parvati Valley.
The terrain changes from lush green Kinnaur to the moraine and scree of Spiti and then again the lush green Parvati.
After crossing the Pin Bhabha Pass, we will rest for a day in Mudh.
This will also be the rendezvous for people who wish to join for crossing just the Pin Parvati Pass. Others, after freshening up in Mudh, will continue to cross the Pin Parvati Pass.
The trek will start at Kafnu near Shimla and will finally end in Barshaini.
Highlights:
Pin Bhabha Pass and Pin Parvati Pass
Kinnaur Valley, Spiti Valley, Pin Valley and Parvati Valley
Mantalai Lake
Spotting exotic wildlife
Unique geographical phenomenon called a "subterranean river
Camping at exotic locations
Detailed Itinerary
Day-1: Drive from Shimla to Kafnu
Maximum Altitude: 7,878 ft
Duration: 6 – 7 hours drive from Shimla
Distance from Shimla: 205 km
All participants are required to assemble at Shimla bus station by 7 am, where our support team will receive you.
The drive from Shimla takes about 6 – 7 hours and all trekkers are requested to meet us there.
Arrangements for the stay overnight at Kafnu will be made by us and the day should be wisely used to rest and prepare for the trek to Mulling the next day.
Day 2: Acclimatisation day at Kafnu
Day 3: Kafnu to Mulling
Maximum Altitude: 10,637 ft
Duration: 8 hours
Trek Distance: 11.3 km
Trek gradient: Moderate
The trail starting from Kafnu is exquisite and beautiful. The trail meanders through a thick coniferous forest.
The trek starts at Kafnu and can be a challenging day. After a short trek from the village, we will come across India's first underground dam, the 'Bhabha Hydro Project'. We will continue to walk for almost 3 km on a motorable road.
After crossing over to the left bank of River Bhabha, we will take the narrow route going up from the road. Continue to walk along this route for 4.4 km. Here the flora is very thick and rich in silver birch, oak and pine trees. A flat 1 km walk from here, will lead to a green clearing.
After walking for about 7 km, we will reach a campsite called Champoria, which is at an altitude of 9,491 ft. From here, we will cross over to the right bank of River Bhabha using a log bridge.
We will walk along the river bank and spot a tributary of River Bhabha. From here, pace yourself for the ascent and we will reach Jhandi top which is at an altitude of 10,640 ft. Take a short break here and soak in the sights. The Mulling hut and campsite are visible from here. A short hike of about a kilometre will get us to the campsite. This is a beautiful spot to camp overnight.
Day 4: Mulling to Karah
Maximum Altitude: 11,653 ft
Duration: 5 hours
Trek Distance: 6 km
Trek gradient: Moderate
The trail we follow today starts with a gradual ascent through a rocky terrain.
Water source is a scarce here and it is recommended to carry water. After a trek of about 1 km, there is a gradual ascent of about 2 km to witness a unique geographical phenomenon called a "subterranean river". You will hear a river flowing but can't see it. The river flows underneath the surface here. From this section, it's a 1.5 km steep ascent to the top to reach a lush green meadow full of flowers.
After crossing the meadow and walking for another kilometre, we will reach the campsite near a water stream. There is a beautiful lake nearby and we can set up camp at Karah.
Day 5: Trek from Karah to Phustirang
Maximum Altitude: 13,474 ft
Time takes: 4 hours
Trek Distance: 4.91 km
Trek gradient: Moderate.
Today is the shortest day of the entire trek but involves steep ascent. After crossing the tributary of River Bhabha, we will climb the steep slope. The terrain here is a combination of mud a loose stone and it recommended to tread slowly and carefully. The trail has many streams and humps that need to be traversed. After climbing for about 4 km, we will reach a campsite set up near lower Phustirang. From here, continue the upward climb for another 700 meters and you will reach Phustirang.
From Phustirang, you can clearly view 3 mountain passes: Nimish Khango (16,185 feet), Tari Khango (17,318 feet) and Pin Bhaba Pass a.k.a Wang Khango (16,105 feet). We will camp here overnight.
Day 6: Acclimatisation and rest day at Phustirang
Day 7: Phustirang to Mangrungse via Pin Bhabha Pass
Maximum Altitude: 16,105 ft
Duration: 9 hours
Trek Distance: 10.9 km
Trek gradient: Difficult.
Today, we will ascent steep slopes and cross high passes connecting the Pin and Bhabha Valley.
From the highest point in the mountain valley (Saddlepoint of the Pass) you can see how the landscape changes.Lush green grasslands of Bhabha valley give way to desert mountain valleys of Pin. The combination of scree, moraine and glacier make the descent steep and tricky to traverse. It is advised to descend with great caution and care.
After descending for about 2 km, River Pin can be clearly seen. After crossing the river to the right, it is a gradual descent but embedded with moraine and scree. Hence, caution is advised. After about 5 km from crossing the river, we can see the Mangrungse campsite where we will camp overnight. Tia campsite is across the river bank. There is a mountain stream nearby and the beautiful mountains of Spiti offer a sight to behold, with the River Pin nearby.
Day 8: Trek from Mangrungse to Mudh
Maximum Altitude: 13,674 ft
Duration: 7 hours
Trek Distance; 16.29 km
Trek gradient: Moderate – difficult
It will be a long trek today, so an early start is advised. We will ascend from Mangrungse on to the trail and continue walking on it. Mangrungse and Bara Boulder are separated by a distance of 4 km and the gradual descent is full of the moraine.
The tributary of Pin River is about 300 mts from Bara Boulder. We will cross this stream using a log bridge. The trail from here is flat and is predominantly made up of red stones and red soil. A short walk from Bara Boulder will take us to the banks of a mountain stream. After crossing the stream using a log bridge, we will reach a flat stretch of land from where Mudh village is visible.
We will have to cross River Pin using a suspension bridge to reach Mudh. After crossing the river, it is a short ascent to the village.
Day 9: Acclimatisation and rest day in Mudh
Mudh is picture perfect village with terraced fields of peas and barley. You can camp and relax here and take in the beauty of Mudh. Or, you can choose to visit Kaza, Ki and Kibber, for which cabs can be arranged (on prior notice and additional cost) to ensure your timely return to Mudh. This is also the starting point of the trek to Pin Parvati Pass. Trekkers who are going to join us for the Pin Parvati Pass will meet us at Mudh.
Day 10: Trek from Mudh to Tia
Maximum Altitude: 12,795 ft
Duration: 3 hours trek
Trek gradient: Moderate.
We will leave for Tia early in the morning which will take about 2 to 3 hours. It is a gradual ascent on scree and shale (granite rocks) surrounded by barren mountains of Spiti. The trail is quite well defined.
We will trek upstream the River Pin. The trail is at a higher level than the river. However, to set up camp at Tia, we will have to descend to the river bed. There is a scarcity of level ground to set up camp. Mangrungse is on the other side of the river now.
Day 11: Tia to Shia
Maximum Altitude: 14,763 ft
Duration: 5-6 hours
Trek gradient: Difficult.
On the trail today, we will have to cross many glacial streams so an early start is recommended. The trail on the left bank of the River Pin is full of loose sedimentary rocks. Then, we will descend to the river and after crossing it, ascend from here. After trekking for some time, Pin glacier is visible, looming high up.
Shia is a shepherds' campsite with not enough space for camping. Camping spots can be found between rocks and shale. We will have to be careful as it is a landslide-prone area.
Day 12: Shia to Pin Base Camp
Maximum Altitude: 15,780 ft
Duration: 5-6 hours
Trek gradient: Difficult.
We will cross the River Pin and start the steep ascent to Pin Base Camp. It is a steep ascent of 1,700 ft. We will rope up and cross a stream which comes from the Pin glacier. We will camp at the Pin Base Camp which is rocky and is at a lower altitude than Pin glacier and the pass.
The campsite is very windy with rugged mountains on all sides.
Day 13: Pin Base Camp to Mantalai via Pin Parvati Pass
Maximum Altitude: 17,457 ft
Duration: 12 hours
Trek gradient: Difficult.
Ideally, any high altitude mountain pass should be crossed early in the day and before noon as the weather can be tricky. The ascent to the Pass is tough as we will gain altitude and the glacier is at an inclination. We will not come across any crevasses on Pin side of the pass. The older and the original Pass is visible on the left side of the ridge while the Pass used these days is at a higher plane.
The view from Pin Parvati Pass is breathtaking and will be with you forever. We will be able to clearly see Parvati South Ridge, Snow Peak, Ridge Peak, Pyramid Peak, Kullu Makalu, Bara Shigri, Kinner Kailash and Shrikhand Mahadev, if we are lucky. The views of Kinnaur, Kullu and Spiti valley at once can be almost overwhelming. Mantalai campsite can also be spotted far below from the Pass.
The descent to Parvati glacier is sharp and full of crevasses and needs to traverse with care. It can get very cold here as the wind chill factor is high. The descent to Mantalai is steep and full of moraine and can have snow. The flora here is very rich and we will be able to spot "Losars" and "Brahmakamals".
After crossing 3 mountain slopes and following the shepherd's trail we will reach Mantalai. After crossing Mantalai is where we can spot the first signs of vegetation. Pyramid Peak and many unnamed peaks are clearly visible from here.
Day 14: Rest Day at Mantalai lake
Day 15: Mantalai Lake to Odi Thach Campsite
Maximum Altitude: 13,440 ft
Duration: 4 hours
Trek gradient: Moderate.
We will trek a scenic downhill to the beautiful meadows of Odi Thach. From here, we can see the point from where the River Parvati emerges. Today is a relatively easier day to walk as it is in a valley. After we cross the first series of fringes, we will finally leave the Mantalai region.
The route towards Odi Thach meanders towards the left side of the valley. We will see slopes full of red, purple and blue flowers. The swampland opens to a plateau and then goes through boulders till we reach the level meadows of Odi Thach. A little ahead of Odi Thach is Jwari Thach where we will camp.
Day 16: Odi Thach to Tunda Bhuj
Maximum Altitude: 12,517 ft
Duration: 8 hours
Trek gradient: Difficult
The trail starts from the meadows of Odi Thach and goes lower to the River Parvati. There are many waterfalls to the right and the River Parvati to the left. Mt Kullu Eiger is clearly visible. Then, we will descend down to Pandu Pul which is a natural bridge over the river formed by large, misshapen boulders.
After this, we will descend another rock jutting out on a tributary of River Parvati. This trail gets tricky as it is overhanging the swollen Parvati River in many places. Once the tricky patch gets over, we will enter a forest full of rhododendrons and pine trees.
Tunda Bhuj campsite is surrounded by cliff faces, higher up from the river. There are many waterfalls on these cliff faces. Pin Parvati is an experience that gets better and better after each campsite as the views get incredible and greener all the while running along the River Parvati.
Day 17: Tunda Bhuj to Kheerganga

Maximum Altitude: 10,499 ft
Duration: 4 hours
Trek gradient: Moderate.
Today's trek to Kheerganga is a steady descent to the gorge below to the Parvati River. The trail meanders through pasture lands full of silver birch trees.
The trek starts with crossing the bridge over a tributary of Parvati River. The trail unwinds downhill, out of the expanses of Parvati Valley to an open pasture land.
Kheerganga is your last campsite and it feels like the end of the trek. There are many cafes in Kheerganga and we will pitch our tents here. You can also take a bath in the hot springs of Kheerganga, which is a five-star sauna experience at the end of long, tough trek. It is quite a luxury after a strenuous and a double passing trek like Bhabha Pass and Pin Parvati Pass!
Day 18: Kheerganga to Barshaini and drive to Manali
Maximum Altitude: 9,120 ft
Duration: 3 hours walk
Trek gradient: Moderate.
We will now trek for 7 km from Kheerganga to Barshaini. The trail from Kheerganga meanders through thick forests and is muddy.
After walking uphill and downhill for about an hour, we will reach Nakthan village. After a steep descent from here, we will finally reach an open meadow called Swagani Maidan.
The trek will end at Barshaini. From here, transport will be arranged to drive the trekkers to Manali. Trekkers can either choose to board a bus to Delhi from here or can choose to extend the stay at the base camp in Manali at a minimal additional cost. However, the last night which will be a celebratory night which will be a compliment from our side.
Day 19: Trek completion celebration
We will stay at a beautiful location tonight. Today would be the last night for the group as the trek ends today.
Day 20: Buffer Day
Please note: Buffer day may/may not be used. It is recommended to book tickets keeping this in mind. In case the buffer day is used, a charge of INR 3,500 for one additional day will have to be paid for the trek to the trek leader.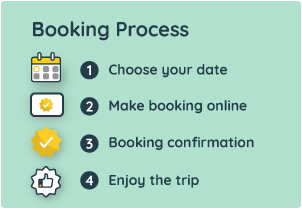 Basic Details
Kafnu
Manali
Very Tough
O310A1287
Inclusions
Stay in 2-3 men tents during the trek.
Stay at Kafnu.
Stay at Base Camp in Manali
All meals during the trek (nutritious freshly cooked vegetarian)
Services of experienced MOI/ BMC qualified lead guide and qualified assistant guide
Kitchen equipment, cook and helper
All the Camping arrangements
Wildlife/ environmental permits and other permits & levies.
All transportation as per itinerary in local cars and jeeps
Transport from Barshaini to Base Camp
Guaranteed amazing Himalayan experiential adventure holiday.
Exclusions
Cost of any form of insurance (Personal/Baggage/Medical)
Transport cost from Mudh to Kaza
Any expenses of purely personal nature like laundry, phone/fax calls, tips to drivers, guides, any beverages.
Any expenses that arise due to change in itinerary and increase in no. of days because of natural forces like landslides, weather, roadblocks, flight cancellations, sickness etc.
(Optional) If not booked in advance - INR 1200 per day for all 13 days of trekking.
Cost of rescue, evacuation, hospitalization, etc.

Porterage for your personal bags @ Rs. 600 per person per day day for 10 Kg.

Personal Tent (2men alpine) on Trek - INR. 1200
x
Why book with TRODLY
Best Price Guarantee
Verified customer reviews that help you make the right decision.
Qualified operators. All partner operators selected after rigorous system of checks.
Free Cancellation on Most Trips
Only Best Trips - Our team of travel experts bring uniquely local, safe, and exciting experiences to the community.
100% Secured Payments
Important Information
Backpack 40 - 50 Lt. With rain cover.
Day Pack 15 - 20 Lt
Trekking Shoes: Please do not wear sports shoes as on most treks as we go higher it gets harder to use the sports shoes. We recommend shoes with a good hard sole and also ankle support preferable waterproof. While we do not subscribe to any particular brand you can try the Quechua forclaz 600 or like.
Socks- 3 pairs of cotton socks- 2 pairs of woollen socks (best to use when in camp. Not recommended while trekking).
Clothing
Pants: 2-3 pairs - Ideal is the quick dry lightweight synthetic pants. Alternatively track pants are also comfortable to trek in. Avoid jeans/ denim.
Tshirts 2-3 pairs – Preferably full sleeves.
Synthetic Fleece Jacket - 1 pair.
Windproof/ Waterproof Jacket - 1 pair.
Down-filled/ Hollow fibre fill insulated Jacket - 1 -pair (optional - get this if you want to stay extra warm at camps.)
Thermal liners - 1 pair upper and lower (optional)
Accessories
Raincoat/ Poncho - make sure it is something that will cover your daypack and camera too.
Warm Beanie - make sure it is something that covers your ears. You can also use buffs, scarfs etc in addition to your beanie.
Gloves - Lightweight synthetic gloves made of Fleece or you can also use woollen gloves.
Sun Cap- 1
Sun Glasses with good UV protection.
Personal Toiletries
Toiletries - Sunscreen SPF 40+, Moisturizer, Lip balm, Soap, Toilet paper.
Repair Kit (needle and thread).
Headlamp/ Torch.
Camera.
Water Bottle- Ideally keep two bottles of 1 litre each.
Trekking Pole - Optional.
Plastic Packing covers. (Please pack all your gear in waterproof plastic bags so that your clothes etc do not get wet while on horses or porters. Also, carry extra plastic bags in case you need to pack wet clothes.)
Personal first aid kit:
Diamox - 10 tablets (to prevent AMS)
Crocin – 6 tablets (fever)
Avomine – 4 tablets (motion sickness)
Avil 25mg – 4 tablets (allergies)
Combiflam – 4 tablets (Painkiller)
Disprin – 6 tablets (headache)
Cancellation Policy
75% refund if cancelled before 45 days
50% refund if cancelled before 30 days
25% refund if cancelled before 15 days
No refund after that
*Advance payment is non-refundable
Meet-up Information/Reporting Point
₹ 95000

(Save 16% )
₹ 80000

Per Person
Similar Exciting Activities
Also viewed by other travellers
Get trip inspirations, offers and more.