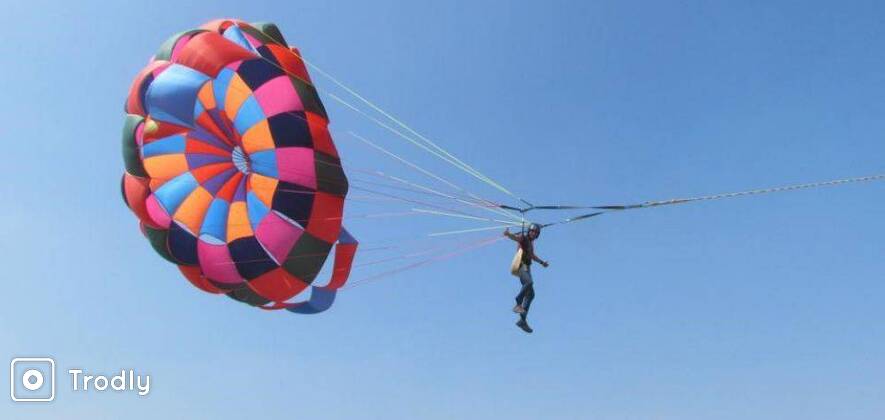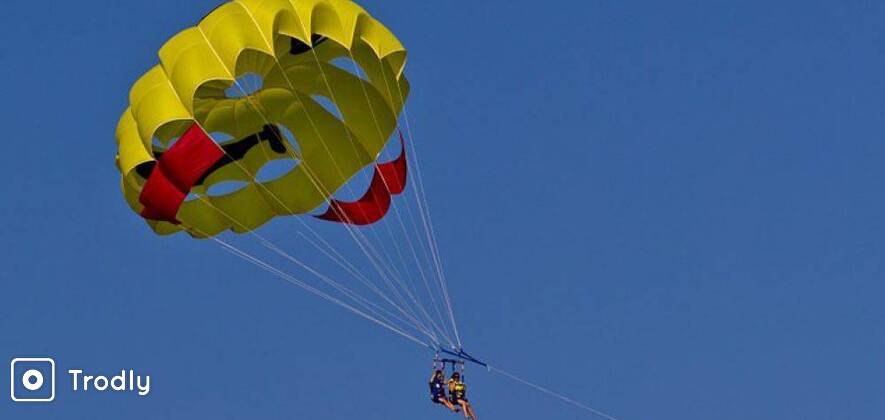 Language
English, Kannada
Overview
A must do for those of you who dream of soaring like a kite a parasailing adventure is in order.
We organise Parasailing on every Saturday & Sunday in Bangalore. For any other days other than weekends, we require a group booking of a minimum of 25 persons. We also undertake corporate bookings in and around Bangalore.
Parasailing is a recreational aero sport activity where a person is towed behind a vehicle while attached to a parachute. It is different from paragliding which is free flying. This can be done by beginners without any adventure background or any hard training. It is done in a controlled environment under the supervision of a highly experienced ex IAF officer and qualified Aeronautical Engineers, though all activities are exposed to certain calculated risk.
Parasailing is more stable and efficient, especially during the ascent mode. So wake up and challenge the fear inside you as you indulge in this adventure sport. You will certainly enjoy the bird's eye view. The smile on your face is worth saving in your archive as you make a happy landing. This activity is based on weather conditions and body weight of the participant.
Highlights:
Beginners without any experience can enjoy this activity even without any hard training
Experience the joys of parasailing as you soar in the sky like a bird
It is more stable and efficient as you are towed behind a vehicle and not free flying
At present we specialise in land based Parasailing and is carried out using a tow vehicle.Both solo and tandem flights can be carried out.
Inclusions
Parasaling activity only. The flight duration depends on the body weight and wind speed and direction.
Arm guard, Helmet, Knee guard
Instructor
Flight time cannot be guaranteed for parasailing cause of weight and wind conditions.
Exclusions
Important Info
Wear well fitted clothes and shoes.
Get a bottle of water, cap, sunscreen & light snacks for yourself.
Flying depends on weather and visibility.Too much of fog or rain can disrupt flying. In that case, flying will be rescheduled.
Consumption of alcohol or any other intoxicating products is strictly prohibited during this activity.
For safety purposes, do pay heed to the guidelines given by the instructors.
Cancellation
More than 48hrs before: free cancellation
24-48hrs : 25% deduction
6-24hrs: 50% deduction
Less than 6hrs: 100% deduction
Reporting/Start Point:
Jakkur Airfield
No Booking or Convenience Charge!
Other Exciting Activities