Who doesn't want to elope from the monotonous urban life? Perhaps Everyone! And leading a certain daily clumsy work life from 9 to 6 makes you feel utterly dizzy! And if you happen to travel Delhi and looking for serene atmosphere or need to cut your daily Delhi-Chores. Then, these day trips from Delhi are your ultimate solution!
Perhaps one of the most relative factor is that Delhi is surrounded by various landscaped to hook up with anytime. Nourishing you to its root and boost you up to relieve once again. So below are some of the listed place which happens to be the best day trips from Delhi.
1) Neemrana
neemranahotels.com
Situated at distance of 122km from Delhi, Neemrana is a perfect day to spend for. Located in Alwar district of Rajasthan, this historical town is worth spending. Underlying with various forts and lake, you will sway your time effortlessly!
Amongst several other historical places, Neemrana Fort served the major attraction for the tourist. Situated on a hill top, the fort gives an extraordinary view of its surrounding. Other than this, place like Vinay Vilas Mahal, Bala Quile, Silserh lake are some of the well-known attraction spot.
With its extraordinary historical significance and tinge of tranquility everywhere, the place is the finest day trip to have from Delhi!
2) Vrindavan
wikipedia.org
If you are in search to lay your time in complete serenity, Vrindavan should be the one! With 3 hours' distance from Delhi, Vrindavan is one of the most considered place.
Lies on the bank of river Yamuna, it's one of the important pilgrimage site for devotes of Lord Krishna. Scattered with numerous temples, Vrindavan allured everyone with spiritual divinity. These includes Banke Bihari temple, ISCKON temple and innumerable Radha and Krishna temple.
One of the most interesting fact is that these temples lies in the midst of lush greenery, squeezing out a perfect ambiance!
With impeccable surroundings of tranquility and lush greenery, Vrindavan will relish you instantly! Perhaps a perfect escape from regular urban world. Thereby it fits best on the list of best day trips from Delhi!
3) Agra
Are you looking for a quick day trip?
Then Agra should be the most convenient option to go for. Whenever we pronounce Agra, the magnificent Taj Mahal pursue its synonymous. Just 2 hours' distance from Delhi, Agra is much more than just about the Taj Mahal.
Agra is one of such place where you can soothe your eyes with multiple attractions! Apart from Taj Mahal, Agra Fort, Akbar's Tomb, Sadar Bazaar are some of the top listed place in Agra.
With mystic admixture of history, architecture and romance, Agra creates an aura on its own! Totally one of the best day trips from Delhi!
4) Kuchesar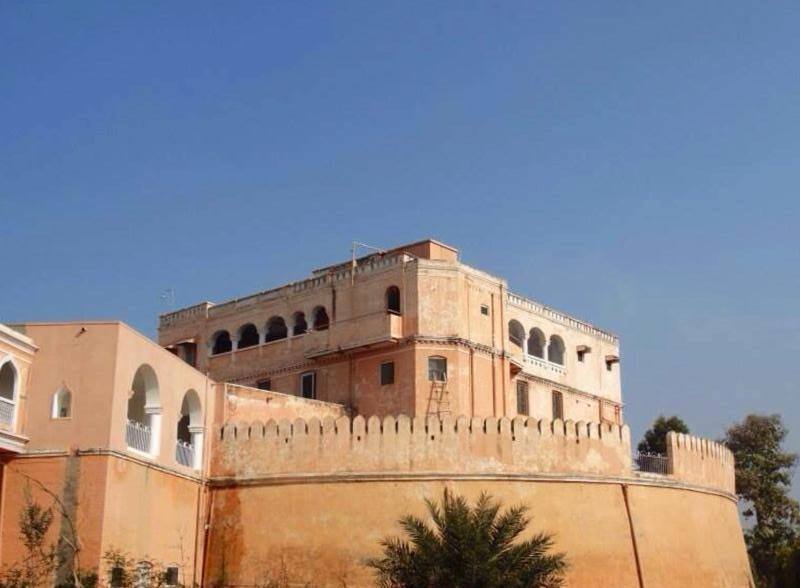 Once a princely state during British rule, but its serenity makes a perfect day trip. And with every passing year, this perfect destination is owing fame. Nonetheless, the place has rich background of history which attracts tourists from its suburbs.
In recent time, the place is highly praised of its popular Mud Fort. Not only that, this for now is switched into a heritage hotel to experience best of it. With its ambience and tranquility Kuchesar turns out to be one of the top day trips from Delhi.
5) Pratapgarh Farm
Pratapgarh Farm is one of a day trip which entitled a perfect 'family trip'. It's a place where your children will love to get surrounded with such traditional elements. So if you want to experience a village life in urban land, Pratapgarh Farm is the exact choice!
Here one will get to enhance every feature which defines a village life perfectly! Rides like camel-ride, bullock-cart ride, tractor-ride, traditional games and bountiful village activities throws a village-life scenario.
However, things like head massage, weaving, painting are also in the list perfectly sway your time.  Located on the outskirts of Gurgaon, this village experience would be one of a kind to stuck at! Thus it effortlessly goes on the number list of best day trips from Delhi.
6) Alwar
Right in the 'city of Maharajas'; Rajasthan, their lies a city Alwar lured with history at every corner. The colorful city is a gateway to witness the rich cultural treasure trove. Ruled by array of rulers, Alwar is definitely be one of such awaiting best day trips from Delhi!
A distance of 170 km from Delhi, the place is surrounded by alluring Aravali ranges. Apart from its rugged beauty and cultural diversity, there are many place to hinged upon. Places like Bala Quile Fort, Tomb of Tanang Sultan, Sariska National Park are a great watch.
In recent times, the lake beside Viney Vilas Mahal is a popular tourist attraction. However, beside 'best day trips from Delhi' it is definitely the best road trips from Delhi.
7) Sultanpur National Park
Apart from best day trips from Delhi, Sultanpur Park is one of the best bird sanctuaries in India. just an hour and a half distance from Delhi, the park is a worth watch.  Although the park is not that big but you will get attracted of various birds.
The place is inhabited by both migratory and local birds which gives a perfect reason to spend the day. Flamingo, white-wagtail, Long billed pipit, Laughing Dove, Green Bee-eater etc. are some of the birds found here.  Thus registering its name on the top day trips from Delhi.
8) Damdama Lake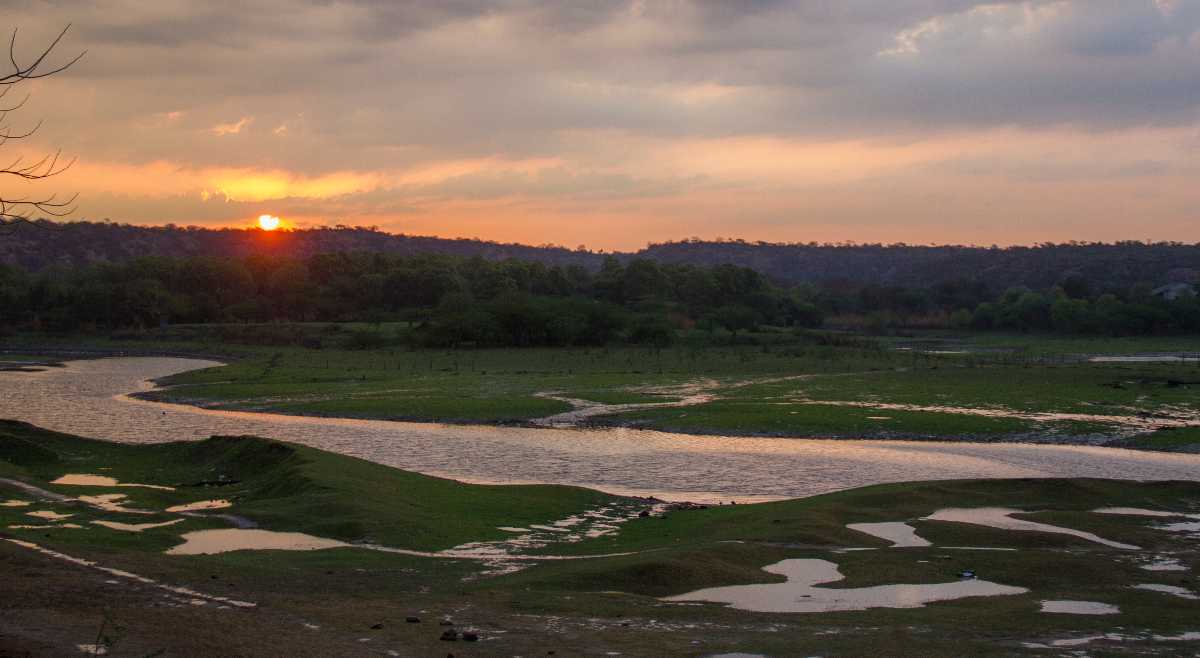 Just an hour distance from Delhi, Damdama Lake is a popular road trip from Delhi.  Engulfed with Aravalli hills, which gives a majestic backdrop to the place, beautifying even more.  This natural reservoir is mainly popular amongst couples and nature lovers.
It is during weekends where the popularity reach to its epitome. Certainly, a perfect day to sway the time ruthlessly by the bankside.  The place also is a popular picnic spot, bird-watching area and many more.
Thereby if you completely want to surrender yourself within nature, Damdama Lake is the one!
9) Khurja
Who wants to go shopping? The answer is everyone!
We confess you wouldn't find Khurja on most itineraries or suggestion lists, but if you have interest towards pottery then I would suggest you to the small city Khurja where you will puzzle out to its ranges. The town is very much popular with its ceramic pottery industries. With more than 400 factories, the place fitted its position to pottery more than 600 years.
From tableware to trays and planter you will be find enormous! One of the most interesting fact is that all are hand worked with bright colors which owe its vibrancy automatically. Perhaps the best day trips from Delhi to engage oneself with traditional shopping!
10) Bharatpur Bird Sanctuary
Looking for fancy road trip from Delhi and also spending a best day trips? Then Bharatpur Bird Sanctuary is your ultimate destination!
Also known by the name Keoladeo Ghana National Park, the place is one the best bird sanctuaries. The place gives you array of activities proving a perfect day. These includes elephant safari, jeep rides, bird watching and many more.
The sanctuary is mainly popular for its migratory birds. To witness the migratory birds one must travel in-between October to February. The Sanctuary is an absolute bliss which engrossed everyone completely by its surrounding.
Thereby to conclude, these above destinations are a perfect one to sway your time. Both economically and spiritually.  So what are you waiting for drop anytime in any weekends and merge yourself into ecstasy!