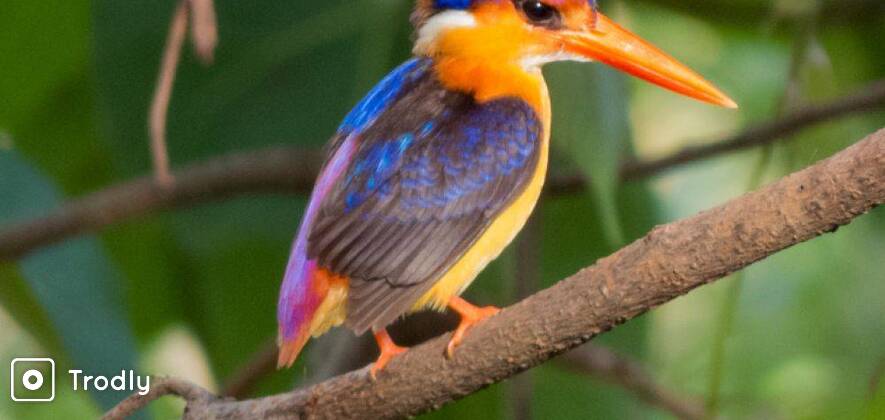 Language
Marathi/Hindi/English
Overview
A photography oriented tour to photograph the "Jewel of Western Ghats - The Oriental Dwarf Kingfisher ( Ceyx erithaca )" along with the other Western Ghat forest birds seen along like pittas, blackbirds, orange-headed ground thrushes, other kingfishers etc. .
MAIN HIGHLIGHT:
Oriental Dwarf Kingfisher
BRIEF ITINERARY:

DAY 1: Start : Arrive at Guhagar (Check In)- Lunch - Rest(if necessary) - Tea/Coffee time - Off for afternoon session - free time in the evening - Dinner .
DAY 2: Tea/Coffee early morning - depart for morning session - breakfast insitu - return, pack up (Check Out) : End
Inclusions
Stay/Food/PhotoTour for 24HRS Starting from 11/12:00HRS to 12/13:00HRS
Exclusions
Fare till Destination (Guhagar)
Local expenses wrt to Fuel/Snacks/Smokes/Drinks etc
Important Info
1. Wear CamoClothes or casuals but dark coloured.
2.Odomas is a must or any mosquito repelent.
3.Portable Stool/Chair if at hand, not a must.
Reporting/Start Point:
Guhagar
No Booking or Convenience Charge!
Other Exciting Activities