Savandurga Trek
Bengaluru
8 Hours

152 people interested today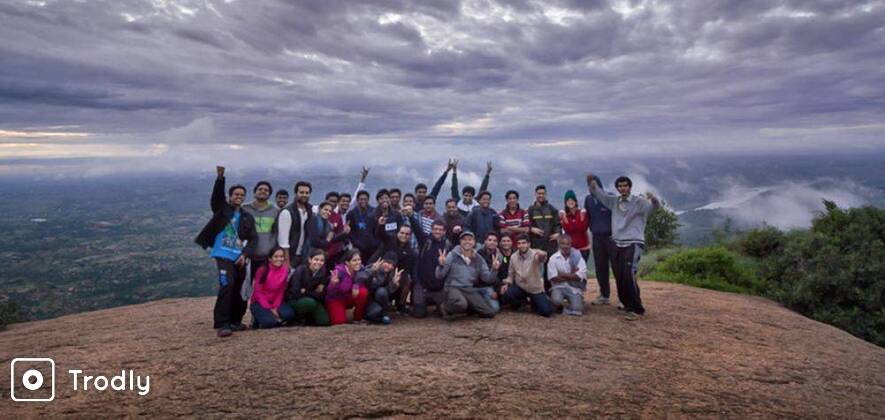 8 Hours
Join In Group
Savandurga
Savandurga
O402A606
1 to 20 people
English, Hindi and Kannada
Easy
Response time: 2 - 24 hours
Overview
Savandurga hills is one of the largest monolith hill in Asia and is a part of Deccan plateau.It is situated at an altitude of 1226 mtrs above the sea level. The hill is surrounded by lush green vegetation and has an enchanting views from top.
Highlights:
Splendid views of the surroundings from Top
Hike to the top of the one of the largest monolith hill in Asia
Savanadurga is located at a distance of 33 kilometers from Bangalore.Savandurga trekking is a must try for all the adventure and nature junkies.Savanadurga has two hills called karigudda (Black Hill) and Biligudda (White Hill). This hill was mentioned earlier in the records of hoysala period. It is referred to as "Savinadurga" which is called as "the fort of death". A panaromic lush green of exteriors of Bangalore is seen from the top. Savandurga trek comrises of two main trekking trails karigudda and biligiudda which are tough to climb since they run vertically up craggy rock faces. Biligudda trekking is easy when compared to karigudda. The climb along biligudda lead you through the ruined fort built by kempegowda. The rocks may be steep and slippery while starting, but once you start climbing you will learn various things to and get great grip as you climb higher. As you reach atop you will be surrounded by breath taking views. Even though it's covered with hill you will be surrounded by the lush green vegetation which will sooth your eyes.
On the top of the hill you find many view points and breathe taking beauty to capture those wonderful moments through photography. If you are photography junkies you will enjoy the trek and Mother Nature. If you are lucky you will spot the wildlife's while trekking.You can also try Savandurga night trekking which is more thrilling and exciting. From the peak you can have a splendid view of manchinbele dam and magadi town. This will be a memorable outing if you have adventure lovers as a team and enjoy the trails. The trek downhill is much easier and takes less time. Trekking downhill becomes very difficult if it starts raining because the rocks become slippery and you may miss the control. Our team will be there with you to take care of you and bring back safely.
After trekking you can visit "Shri Lakshmi Narasimha Temple" & "Savandi Veerabhadreshwara Temple"
Brief Itinerary:

08:30 AM: Reach Savandurga base (breakfast will be provided on the way).
09:30 Am: Start Trekking.
01:30 PM: Reach the hill top and have lunch. Own lunch to be carried. (Bread, Jam, Fruits- Banana & Apple, Energy Drinks). Note: No shops are available in the surroundings and it is recommended to carry 3 liters of water.
02:30 PM: Descending the peak.
05:00 PM: Reach the base and have Tea, Coffee & Snack.
05:00 PM: Back to Bangalore.
Important Info
Things everyone ought to carry
Sun Cap
Napkins
Sun screen lotion
Comfortable shoes (with rubber soles preferred)
Slippers
Water bottle
Shorts or comfortable wear's for activities
Goggles (if necessary)
Camera (if necessary)
Jeans not preferred. (Track Suites preferred)
Tablets (if anyone have health problems)
Mosquito Cream
Raincoat
One pair of extra clothes
Meet-up Information/Reporting Point:
Select pick-up locations in Bangalore
Other Exciting Activities