Bailey Trail Trek, Arunachal Pradesh
Arunachal Pradesh
12 Days

142 people interested today
Response time: 2 - 24 hours
Trip Overview
Arunachal Pradesh, a mysterious and relatively unexplored land of the Eastern Himalayas with the beautiful Gori Chen range and the 7000m+ Kangto Peak towering above the unending carpet of pine tree tops. A walk down memory lane: abandoned army bunkers that remind one of the Indo-Chinese war that played out in this Himalayan region decades ago. High altitude lakes hidden between snowy mountain slopes, as always, adding to the charm of the famous Tse La Pass. And for those who adore the colorful rhododendrons - the months of April and May provide colors galore of these blooming Himalayan natives. Towards the end of the trek, the Tawang River roars along, carving its way through thick forests - to sum up a hike that keeps surprising you with its sights and sounds all along.
Highlights:
Duration:

12 days
Grade:

Moderate
Max Altitude:

4900m
Starts from:

Lagaam, near Dirang, Arunachal Pradesh
Ends at:

Thimbu Hydel, near Jung, Arunachal Pradesh
Trek Route: Lagaam – Thungri – Changla – Poshing La – Pangi La – Nyang – Potok – Tse La – Laap – Lurthim – Mago – Thimbu (Hydel)
Brief Itinerary:
Day 1: Drive from Guwahati to Tezpur
Day 2: Drive from Tezpur to Lagam (2700m) near Dirang
Day 3: Trek from Lagaam (2700m) to Thungri (3200m)
Day 4: Trek from Thungri (3200m) to Changla (3760m)
Day 5: Trek from Changla (3760m) to Nyang (4500m) / Potok (4640m) via Poshing La and Pangi La
Day 6: Trek from Nyang (4500m) / Potok (4640m) to Lurthim (4350m) via Tse La (4980m)
Day 7: Trek from Lurthim (4350m) to Mago (3600m)
Day 8: Trek from Mago (3600m) to Thimbu Hydel (3200m) and drive to Tawang via Jung
Day 9: Rest day at Tawang, visit to Tawang Monastery and local sight-seeing
Day 10: Drive from Tawang to Bomdila
Day 11: Drive from Bomdila to Guwahati via Tezpur
Day 12: Buffer Day
Detailed Itinerary:
Day 1: Arrive at Guwahati and drive to Tezpur (4 to 5 hours)
It will be an early morning drive to Tezpur. We start our journey into the Arunachal Himalayas from the Guwahati Railway Station and leave the city chaos behind us as we drive through beautiful countryside roads and neatly lined up houses towards Tezpur. We stay in a guest house for the first day and have plenty of time to explore the town, walk through the small lanes and enjoy the local delicacies in the Tezpur market. The ILP permit for Arunachal Pradesh can be obtained here as well, in case of delays or any unavoidable issues at Guwahati.

Day 2: Drive from Tezpur to Lagaam through Dirang (8 to 9 hours)
All vehicles heading towards Bomdila, Dirang and Tawang leave Tezpur in the early morning hours, as the distances are long, roads high and winding and the weather on the high passes typically turns bad as the day progresses. It is a thrilling drive through the lone road that heads deep inside West Tameng district of Arunachal, as we pass along a number of army camps and posts. Driving through foggy conditions with poor visibility is challenging and best navigated earlier in the day.

The scenic drive passes through some picturesque settings – a reserved forest area, large open fields with a winding river meandering in the distance. The first stop is Bhalupkong, a small town at the Assam – Arunachal border, where the entry formalities are completed. The road climbs up the mountains steadily from here on. We move further on towards Dirang, passing through Bomdila, a lovely hill town spread out on the mountain slopes. The long drive ends by late afternoon, as we take a detour around before Dirang at Munna Camp and head up an unpaved road to reach Lagam. Dirang, situated on the banks of a river by the same name, is located a mere 15 kms down the main highway from Munna Camp.

Located in a small clearing in the forest high up in the hills, Lagaam provides a wonderful setting for a night's camp before we trek further and higher up into these Eastern Himalayas.

Day 3: Trek from Lagaam to Thungri (5 to 6 hours)
We trek through lush green forest trails, ascending steadily for the next few hours; the sights of the valley below getting more impressive with the ascent. Couple of hours of gaining altitude and the trail then joins a broad motor-able path winding in from Chander, an alternate starting point for this trek. Although motor-able and used now and then by army vehicles, the path is now used only by the occasional trekkers and locals plying on this route. The gradient eases from here on and Thungri is another hour away. Lagaam, Pangma and Thembang can be spotted from the trail for a while as move along the now broad path adorned every now and then with Tibetan prayer flags.

All of 2-3 huts located in a clearing on a nondescript ridge leading to Chang La, Thungri serves as the trek's first camping site or otherwise a place for the locals to inhabit the these mountain slopes with their livestock during the summer. It is cold here though and the heavens open up without much notice, as is always the case in these parts of the Himalayas. Better to stay inside the tent once the sun goes down and get some rest before the climb to Chang La.

Day 4: Trek from Thungri to Chang La (5 to 6 hours)
The view from Thungri on a clear cool morning is breathtaking! Clouds floating above the valley and snow clad peaks peeping above them in the distance. We leave the broad motor-able path behind from here on too, heading deeper inside the forest. The trail passes through a highly dense rhododendron forest for the first 2 to 3 hours, with an easily manageable gradient. Once at Kadambara though, the trail climbs steeply for an hour to reach the heights of Changla at 3760m.

Chang La is lovely, large campsite elevated above the tall trees surrounding it, to offer clear views of the peaks in the distance. A number of abandoned army bunkers camouflaged on the mountain slopes as we walk up towards the campsite remind us of the war this region witnessed many years ago.

Day 5: Trek from Changla to Nyang / Potok (7 to 8 hours)
From the grassy knolls of the Changla campsite, we trek further on to cross two 4000m passes today. The trek is a long one that requires a few ascents to get to the camping areas near Nyang / Potok. A different landscape is on offer too, as we cross over from the forested Changla to the rocky ascent of Poshing La with plenty of large boulders looming near the heights. The steep ascents on this trek typically last for just over an hour though, much to the delight of most trekkers.

Pangi La is a straightforward hike across from Poshing La. And the rhododendrons colour the pass once again, albeit the stunted variety. The trail then gradually descends, taking us to a stream crossing, followed by steady gradual ascent to Nyang and further on to Potok. There are multiple clearings along the banks of the stream where the camp can be set up depending on the pace of the trekkers and the weather conditions.

Day 6: Trek from Nyang / Potok to Lurthim (5 to 6 hours)
Potok is an hour's trek from Nyang and Tse La is another hour's ascent from Potok. Although we are above the tree line and the heavy breathing reminds us of the high altitude, the gradient is rather benign towards trekkers. The progress although slow, is not as challenging as a 4700m pass usually demands. One still needs to complete this two hour trek though, before sighting a smaller lake some distance before the pass and the larger lake right besides the prayer flags marking the highest point of the Bailey Trail trek. Just what one needs after a steady climb to a high altitude pass – a soothing lake to sit beside for a while before the descent to the valley on the other side.

The landscape changes yet again as we descend to the valley floor and take a wooden bridge to cross the stream. We trek along the stream, passing a few huts on the higher slopes, marking the settlement of Lap and then on to Lurthim. The river bed widens and the valley opens up a different view yet again. Camping besides the slow, silently flowing waters with an open starry sky above is simply one of the high points of this trek!

Day 7: Trek from Lurthim to Mago (5 to 6 hours)
We continue along the wide riverbed for about an hour, criss-crossing the stream several times before we finally leave it behind as we head towards Mago. We have an hour of steep ascent to negotiate first, with delightful views of the valley we have trekked through over the last two days. The climb is well rewarded at the end – a flat highland overlooking the narrow valley carved out by a tributary of the Tawang River and complemented perfectly by grand mountains all around. A few quiet minutes atop the highland is a well-earned rest after the steep climb leading up to it.

The descent to the Tawang River takes another hour from the plateau top goes down through a rhododendron forest. The rhodos give way to taller, greener trees as we approach the banks of the river and continue on a half hour hike along the river to the houses of Mago.

Mago is a relatively large village nestled amidst the high mountains. Being close to the Indo-Tibet border, army camps abound in the areas adjoining Mago. A hot spring in the vicinity is worth hiking up to for trekkers reaching here early in the day.

Day 8: Trek from Mago to Thimbu Hydel (5 to 6 hours) and drive to Tawang via Jung (2 hours)
A trail full of ups and downs through the forest, the last day of the trek keeps you hooked on to the trail with a delectable range of sights and sounds on offer. Behold sky high waterfalls, huge uncut rock faces and an intense Tawang River hurtling down with all might. We are close to the Indo-Tibet border too – a fact only reinstated by the number of army jawans we see going about their duties on this section of the trail. There are the frequent bridges too with the common "one-person-at-a-time" before the river crossing.

Prim and proper, tinned, army huts announce the Thimbu Hydel area. Not to be confused with the Thimbu village – this can be reached by way of an uphill hike of an hour from a detour on the Mago – Hydel trail. A couple of shops line up either side of the trail at Mago, which marks the end of a wonderful trek. Two hours in a jeep from here and we settle into a comfortable guest house in Tawang.

Day 9: Sightseeing around Tawang
A day to relax and unwind at Tawang. A visit to the Tawang Monastery – the largest monastery in India and the second largest in Asia! A walk through orchards and colourful gardens, Stupas and Buddhist memorials and the small Tibetan market makes the stay absolutely worthwhile.

Day 10: Drive from Tawang to Bomdila (4 to 5 hours)
The drive starts early in the morning again and it takes 6-7 hours to reach Bomdila, where we break our return journey. Bomdila is a charming hill town we had seen glimpses of during the drive before the start of the trek. Now we get to spend a day in this well known tourist spot; experiencing the Buddhist culture , exploring monasteries and chatting up with the friendly locals.

Day 11: Drive from Bomdila to Guwahati via Tezpur (8 to 9 hours)
The last day of our sojourn in North East India – the drive back to Guwahati takes 10-12 hours. An early start by 6 am is thus imperative to ensure we reach Guwahati by evening. We bid our adieus at this point and enjoy the comforts of the city once again after the long drive.
Day 12: Buffer Day
A buffer day which will be used in case of emergencies or delays. Additional cost applicable in case the buffer day is utilized.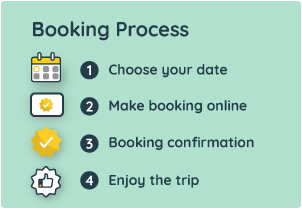 Inclusions
Transfer in vehicle between Guwahati and start / end point of the trek
Accommodation in basic guest houses in Tezpur, Dirang, Tawang as per itinerary
WildBoots Trek Leader, local guide, cook and camp helpers and horses / mules / porters as may be required for carrying the equipment
Good quality tents, sleeping bags, carry mats. Tented accommodation will be on double / triple sharing basis
Safety equipment – first aid kit, stretcher, pulsoximeter, portable oxygen cylinders (where required, for use in case of emergencies only)
All vegetarian meals (breakfast, lunch and dinner on all trek days) for the trek duration (from base camp onwards till end point of the trek)
Taxes, inner line permit, fees imposed by local authorities, national parks, etc.
Exclusions
Transportation costs to reach Guwahati
Meals, snacks, mineral water, telephone, tips and other incidental expenses during travel between Guwahati and start / end point of trek or during stay at guest houses in Tezpur, Dirang, Tawang
Transportation and sightseeing costs during stay at Tawang
Accommodation, transportation and sightseeing costs at Guwahati
Trekkers are expected to trek carrying their own backpack. Those intending to trek without backpacks or carrying only a day-pack and offloading their backpacks onto the porters / horses / mules will have to bear an additional cost.
Cost of doctors, medical officers. WildBoots Trek Leaders are trained in First Aid to assist in case of medical emergencies.
Emergency evacuation related costs owing to medical emergencies or external weather conditions.
x
Why book with TRODLY
Best Price Guarantee
Verified customer reviews that help you make the right decision.
Qualified operators. All partner operators selected after rigorous system of checks.
Free Cancellation on Most Trips
Only Best Trips - Our team of travel experts bring uniquely local, safe, and exciting experiences to the community.
100% Secured Payments
Important Information
Please plan on reaching Guwahati latest by 12 noon on Day 1
Please avoid bringing brand new, unused gear – especially rucksack and trekking shoes / boots for the trek. You should ideally use your trekking gear, most importantly rucksack and trekking shoes / boots for short hikes or treks so as to be comfortable with using the same on the high altitude trek.
Multi-utility gear such as convertible track pants, waterproof & windproof jacket helps reduce gear to be carried
All gear should also be light-weight and less bulky, without compromising on the protection it is to offer.
Alcohol & all other types of intoxicants are strictly prohibited and should not be carried on the treks. All kinds of intoxicants not only impale the decision-making process of your brain, but it also affects the oxygen-carrying capacity which can be a big issue on the heights.
Please carry plastic bags to compartmentalize your belongings in your rucksack but make sure you do not leave anything behind on the trail. Remember we are guests on the mountains & do not own the trail. It is our responsibility to leave the trail in a better condition than we see it in. Please carry jute bag instead of plastic if possible.
Cancellation Policy
Full refund if cancelled before* 30 days
50% refund if cancelled before 7 days
No refund after that
Similar Exciting Activities
Get trip inspirations, offers and more.