From exhilarating water rides to head spinning rollercoasters to grand thetrical performances, there's hardly ever a dull moment at one of Delhi's many amusement parks. Which is why we have put together a list of best amusement and water parks in Delhi for you to checkout one any of the weekend.
1) Adventure Island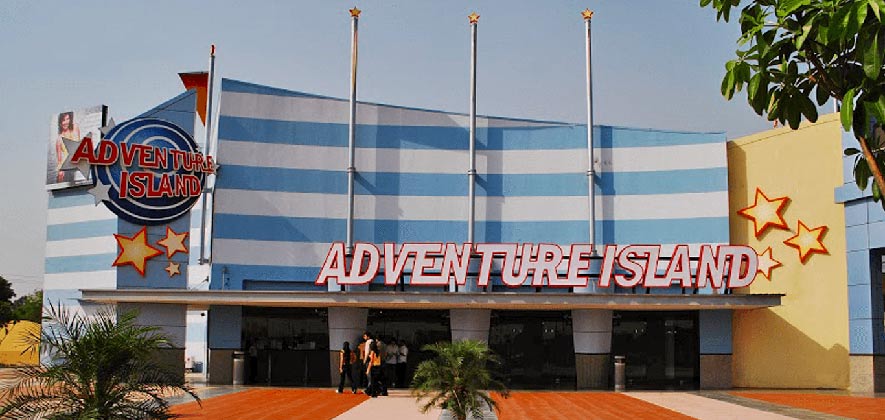 Adventure Island is a world class, family-friendly amusement park located in Rithala, Delhi. Designed by internationally renowned design consultants and architects, it consists of enthralling water coasters, boat and breathtaking rides, and a lush green jungle maze.  People usually spend 3-4 hours here. The whole area of the theme park is divided into two parts- Metro walk and Amusement Park. Providing a retail experience, Metro Walk has showrooms of various brands which offers variety of clothes, footware, lifestyle accessories, eating outlets etc. Runway 1, an Airbus restaurant is a  famous eating outlet to be visited by people to  taste succulent food in an aeroplane style restaurant. On the other hand, Amusement Park has many unique rides that would leave people spellbound. The lagoon- the artificial lake in the amusement park provides exquisite background to Metro Walk.
Spread across 62 acres of land, it is located opposite the Rithala Metro Station in Rohini, North Delhi. The entry fee per head is Rs. 250 and the full ride fee for adults is Rs. 600 for  the adults and Rs. 500 for the children.
2) Worlds of Wonder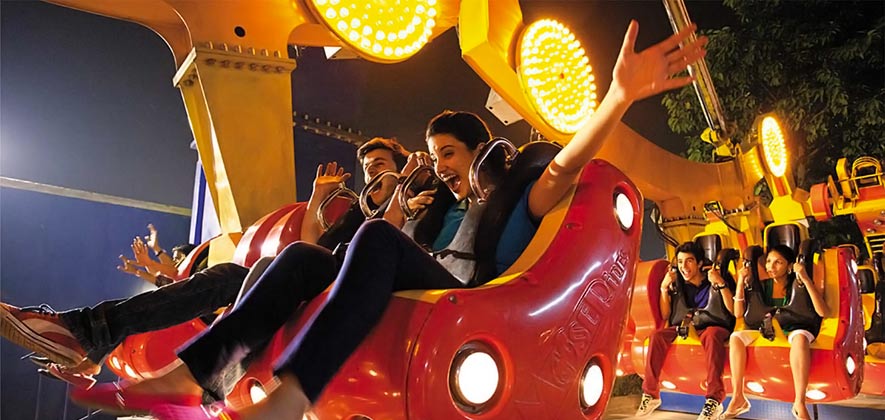 Worlds of Wonder is a world class, clean and green amusement cum water park located in Noida, nearby Delhi. The amusement park includes over 20 fantastically build different rides, a water park and a go-kart. The enthralling rides are divided into two entertainment zones- Road Show, also known as The Teen Zone for the adventure lovers and La Fiesta for the families and children. Mega Disco, Chart Smasher, Download, Feedback are some of the enthralling rides of The Road Show. These rides are specifically for the adrenaline junkies not for the weak hearted due to its enthralling and breathtaking experience. Hippti Hop, Loco Motion, Space Shot etc. are some of the loving rides in the La Fiesta zone where families can come to have a day off from the busy lifes and enjoy with their loved ones.
The nearest metro station to go WoW is Noida Sector 18 and people usually spend about 2-3 hours here.
3) Fun N Food Village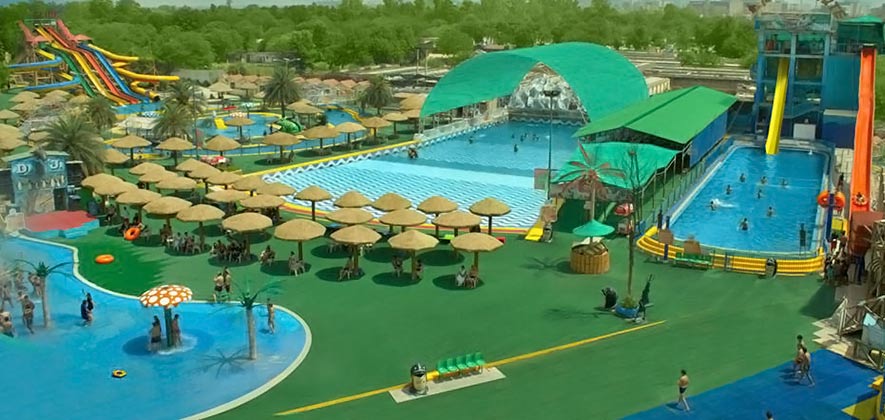 Located just three kilometer from the International Airport, Fun n Food Village offers India's largest collection of enthralling water slides and for the learners keen to learn how to swim a twisting, turning and sliding experience.  It also has some of the enthralling amusement rides and delectable food outlets. The amusement Park consists  of 21 adrenaline rushing rides such as Rock n Roll, Polo Trooper, Tora Tora, Magic Carpet , Eagle Ride, and many more. There are separate rides for the children. There is also a Snow Park nearby which is a popular destination amongst all and is considered as the largest snow park in the area. The amusement rides are of international standards and caters to people of all needs. Jacuzzi, sauna, spa, steam bath and herbal massage provides a rejuvenating experience to  the people. This is perfect place for family and friends get together and provide a recreational get away from the hullabaloo of the mundane life. 
The timings for Mon to Fri is 10:00 am - 6:00 pm while for Sunday's its 10:00 am - 6:00 pm.
4) Splash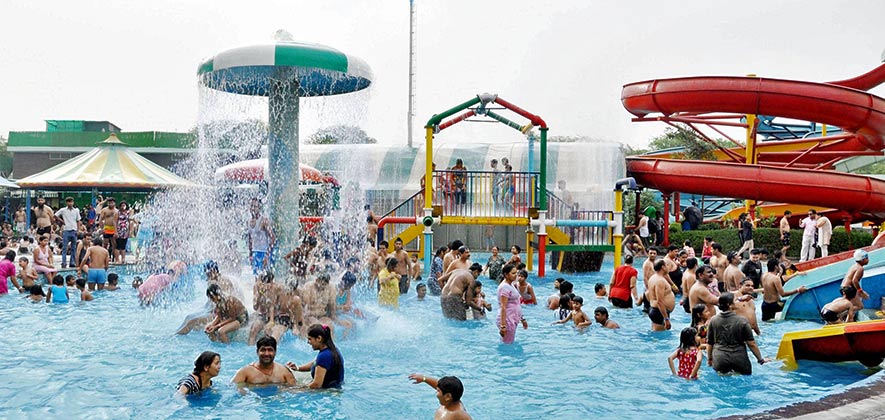 An amusement park located in North Delhi, Splash is a perfect place for friends and family get together and recreation. It has adrenaline rushing slides and water rides, pools for everyone and good raindance. The enthralling water rides include Budha Water Fall, Mushroom Fall, Wave Pool, Swimming Pool, Water Fall, Multilane slide and many more while as the exhiliating rides include Striking Car, Mini Columbus, Carrousel, Cup & Soccer, Break Dance and more. All rides have been installed after considering the safety norms and the international standards along with first aid facilities in case of emergency. This park also has water guards and trained supervisors and the quality of water is also set according to international standards. Splash also has a food court that offers sumptuous food to satisfy your taste buds.
The timings of the water rides are 10.00 AM to 5.00 PM and the timings for amusement rides are 5.00 PM to 7.00 PM.
5) Just Chill Water Park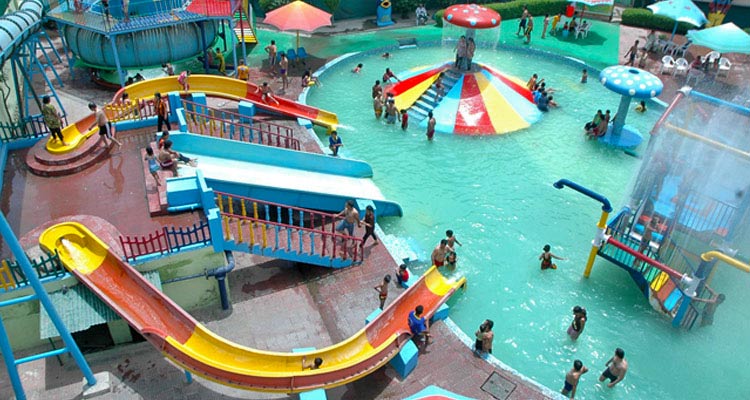 Located in GTB Memorial, Singhola, New Delhi, Just Chill Water Park is a fun water park that provides chilling and thrilling experience with your friends and family. With diverse range of water rides such as Katrina Twist , Black Thrill, Rainbow, Godzilla, Dark Hole, Mini Aqua Rides, Surfer Paradise and many more, it provides adrenaline rushing experience to one and all. It also has eating outlets that provides delectable food. All the rides operate considering  the safety Norms and the international standards.The best thing about this water park is that it provides free entry to people if its their birthday. All you have to show is your valid ID card. This place is worth visiting to experience the enthralling water sports and have a good getaway from the hullabaloo of the mundane city life.
The timings for the water park in Weekdays is10 AM to 7 PM and at Weekends is 10 AM to 7 PM. People usually spend 2-3 hours here.
6) AapnoGhar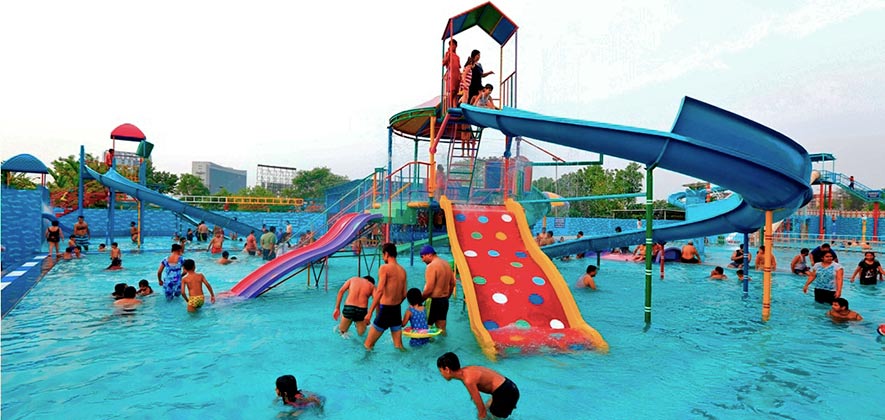 AapnoGhar is a cozy resort located in Delhi-Jaipur expressway and has a water and amusement park in it that is available with the payment of extra cost. Spread across an area of 9 acres, this resort has airy rooms with WiFi facilities, minifridges, TV's and tea-coffee making facilities; delectable and sumptuous food providing restaurant and bar; a pool and enthralling slides. The exhiliating rides are operated considering all the safety norms and international standards. It is a perfect amusement park for people of all ages. The cozy resort and the enthralling rides situated amidst of the magic of nature makes this resort a must to visit bucket list. AapnoGhar serves as a beautiful destination for weddings and corporate functions and is a perfect destination to visit with family and friends.
7) Drizzling Land Water and Amusement Park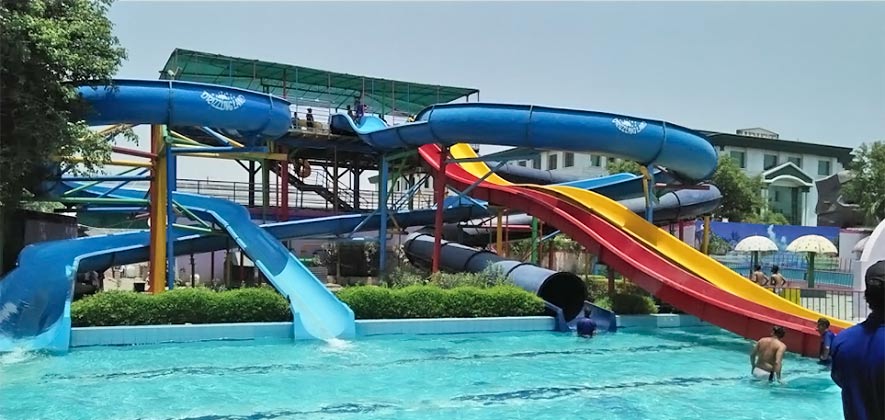 Located at the Delhi-Meerat highway in Ghaziabad, Uttar Pradesh, Drizzling Land water and amusement park is a fun theme park to hang out with your friends and family over the weekend. It offers all kinds of enthralling and adrenaline rushing water and dry rides and is a perfect place for aquatic adventures and everlasting experience. It also provides Multi Slide Pool, Wave Pool and Kids and Family Pools. The water quality and the rides of the park are operated considering the international norms and safety standards. This theme park also provides first aid facilities and medical staff in case of an emergency. Pool instructors and highly trained security staff are also available in this amusement park. It has many eating outlets nearby that provides succulent, delectable and sumptuous meal. It is a perfect place for school picnics and family get-togethers. 
Spending time in the park would leave you refreshed for the whole week.The timings of the theme park is from 10 am to 7 pm for weekdays.
8) AppuGhar (Oysters Water Park)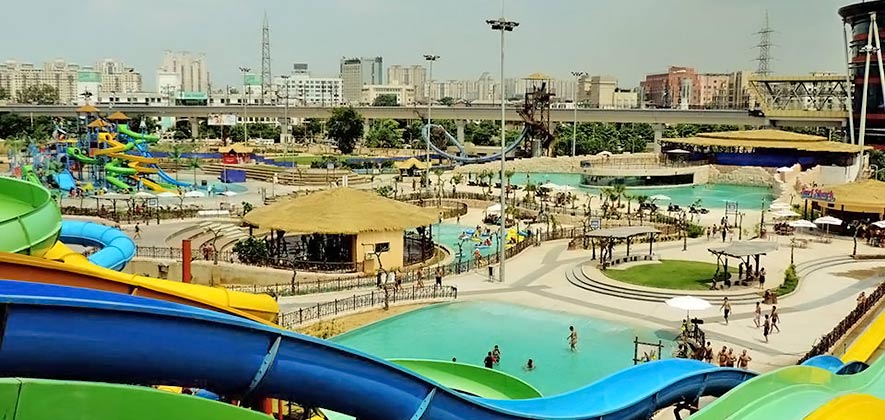 Located behind Huda City Centre Metro Station, Gurugram, Haryana, AppuGhar is one million square feet, beach themed water park consisting of 15 water rides and a banquet hall. People usually spend 2-3 hours here. Awarded National Record 2014 for Tallest Water Ride, Appughar water park provides plethora of rides and pools like SkyFall, Aqua Loop aka OMG, wave pool, Crazy river, rapid racer, thunderstorm, lazy river etc. These enthralling rides would leave you spellbound and make your adrenaline rush. It provides five cozy food outlets which provides delectable and succulent cuisines. This place is great and relaxing getaway from the hullabaloo of busy city life. It is a best place to organise school picnics and would provide thrilling and craziest experience for one and all.
The banquet hall usually can accommodate about 500 people. It is now renamed as Oyesters Water Park and is perfect place for families and children.
9) Ffunmax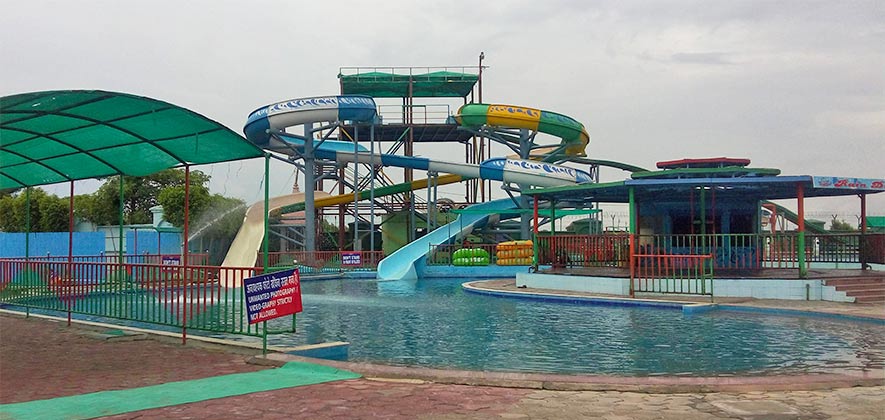 Ffunmax is a water park in Main Mathura Road, Sikri, Faridabad, Harayana that provides affordable tickets to have fun. Spread over an area of 1.3 Lakhs square feet, it offers plethora of adrenaline rushing rides, each suited to override the excitement level of its costumers. It also has a party lawn.  It is a perfect place for family and friends get-together and provides variety of rides such as A Giant Wheel and The toy Train. It also provides enthralling rides for the bravehearts such as Fribee or The break dance that would leave their world upside down. If you are one among the less daring, then you can simply sit back and relax in the pool. It is a perfect and relaxing place for a getaway from the busy life. You should visit this amusement park to experience the enthralling Adventures
The timings of the water park is from 10 am to 7 pm.
10) Wet N Wild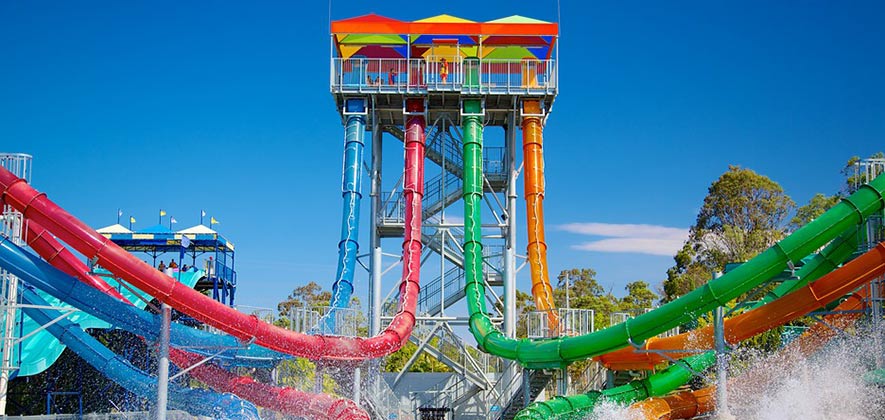 source: snowcity
Wet n wild is a cozy resort with a water park, dining and nightclub. It is located in Naurangpur, Gurugram, Haryana. This resort is an ideal spot for friends and family get together and promises a refreshing and soothing experience for all. The restaurant of the resort provides succulent, delectable and sumptuous food while the water park provides you an enthralling experience. The tornado, pendulum and other splashing water slides and five swimming pools gives you an everlasting and memorable experience. There is also a bowling alley in the resort for the bowling lovers.  It is also suitable for school and family picnics and ideal for celebrating birthday or small gatherings in the house. It is a popular getaway from the busy polluted city life.
The timings if the resort is from 10 am to 8 pm all days and people usually spend 4-5 hours here.
11) Atlantic Water World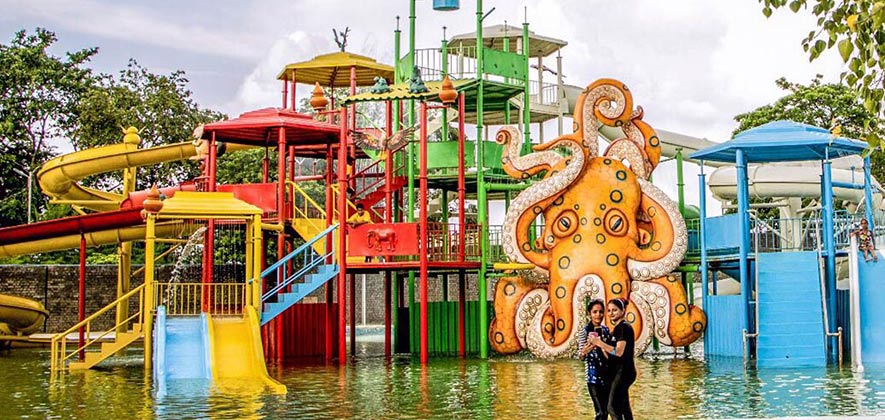 Delhi Eye (now called Atlantic Water World) in Kalindi Kunj is a public park located on the banks of river Ganga. The nearest metro station for visiting the amusement park is Jasolla Apollo. It has an amusement park with water rides. It has the fifth largest Ferris wheel in the world and consists of 36 fully air-conditioned cabins, each of which can seat 8 persons. The cabins are fully furnished with intercoms, LCD screens, manual brakes and power back-up. One can see exquisite and ravishing Delhi monuments like Qutub Minar, Humayuns tomb, Akshardham temple and Red fort from the apex of the ride. The duration of the ride is 20 minutes.  The water park has 12 adrenaline rushing slides, beautiful rain dance and a  DJ equipped wave pool, the dry rides consists of enthralling rides like bumping cars, Frisbee, dragon train and Ranger. These rides would leave you spelbound and would create everlasting memories for lifetime.
The timings of the park is between 9 am and 8 pm throughout the week.
12) Kingdom of Dreams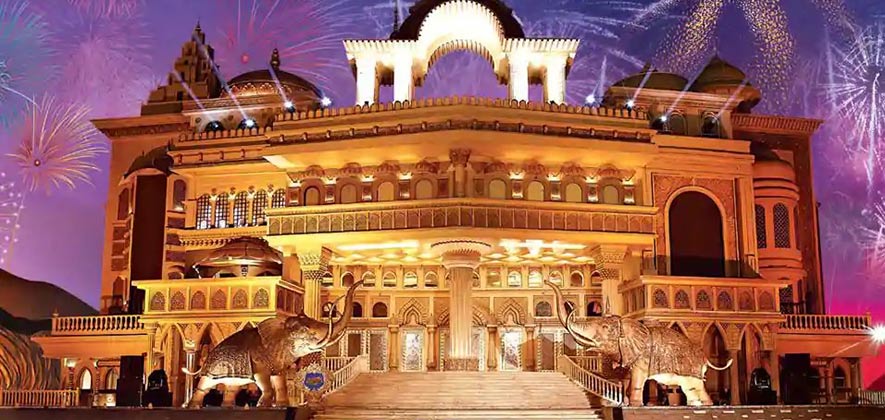 Sprawling across acres of land, and located in Delhi, Kingdom of Dreams is an entertainment and leisure destination that provides fabulous blend of India's art, culture, heritage, craft, cuisine, and the performing art. This theatre avenue provides visitors an experience of live Bollywood style performances. Nautanki Mahal, Iifa buzz, cultural gully and Showshaa Theatre  are the main attractions of this place. Nautanki Mahal is a place that showcases an extravagant cinematic and theatrical music. Showshaa Theatre is a colourful drama theatre spotting mythological productions, a mock wedding show and the great Indian talent circus. Cultural Gully is an elaborate culture, arts, crafts and food boulevard while Iifa buzz glamorous Bollywood themed cafe has delectable and mouthmatering cuisines that would leave you spellbound with its aroma and taste. This is must to visit tourist destination amongst tourists throughout the world.
13) 32nd Milestone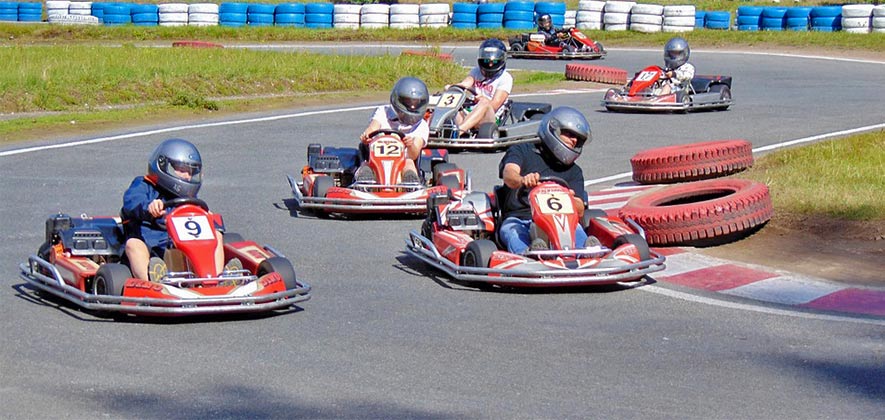 Spread over a large area of land, 32 milestone amusement park has exthralling rides, luxurious hotel, grand restaurants, cafes and bars. It is a perfect destination for families and friends to have a get away from the mundane life. It even provides space for wedding destination. It is a 5 star cozy hotel with luxurious rooms and is beautifully designed with greenery all around. The exotic destination includes India's first automated four lane bowling alley, Go karting, Bungee trampoline, Bull ride, Cricket, Rifle shooting and much more. After enjoying the fun filled activities, you can go and have mouthwatering and succulent food in the restaurants. There is a separate video game parlour as well. The outdoor games allows people to have more fun. There are different packages available to have fun at this amusement park. It is a perfect spot to have fun and is a must to visit place.