Scuba Diving in Port Blair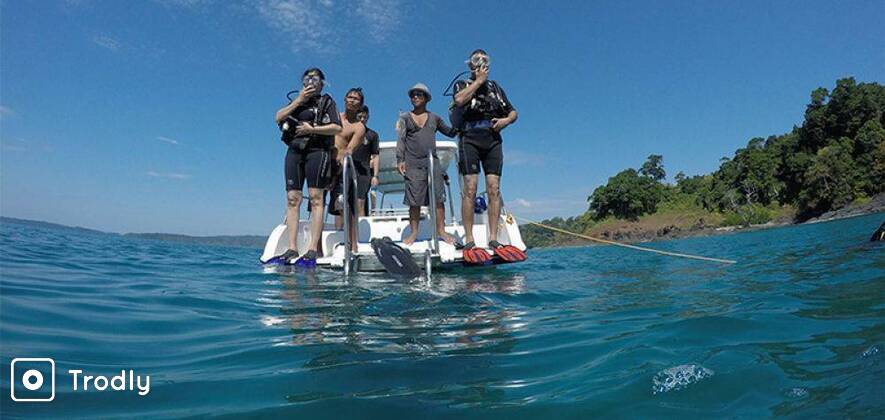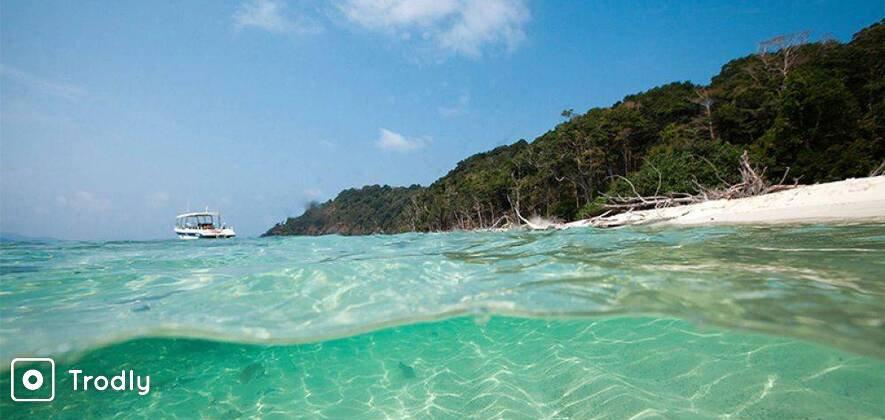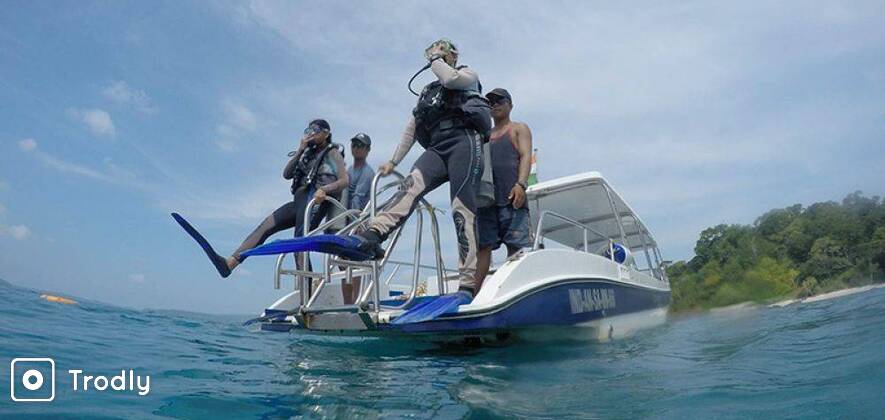 Overview
PADI Discover Scuba Diving is the world's most popular introduction to diving. If you want to give scuba a try but are unsure about committing to a full certification course just yet, then sign up for a DSD. We will give you a brief orientation to the equipment, set it up for you, teach you a few basic skills in shallow water and then take you for a closely supervised dive over beautiful coral reef.
Discover Scuba Diving is a 1/2-day SCUBA Diving experience in confined water that includes equipment familiarization, skill and breathing introduction followed by a open water dive supervised by an Instructor.
Duration: 1/2 day
Dive Centers at Wandoor and Chidiya Tapu in the South Andamans
Prerequisites: None
Swimming skills: Not required
Min. age: 10 yrs
Max. depth: 12m
DISCOVER SCUBA DIVING is an excelent entry-level program offering you the chance to experience Scuba Diving, being and breathing underwater. So sign up for a DISCOVER DIVE and find out whats its like to feel the sensation of weightlessness other divers talk so much about!
Important Info
Spoken languages: English
Associated with: PADI
Affiliated with: BSAC
This divecenter is a PADI 5* IDC centre
Rental options: Recreational diving equipment
General facilities: Dive shop, Offers pickup from hotel
Diving types: Boat diving
Consumption of alcohol or any other intoxicating products is strictly prohibited during this trip
For safety purposes, please follow the guidelines given by the instructors
https://www.padi.com/padi/elearning/medical.aspx
Cancellation
If you wish to cancel your holiday, written notification must be given to the Company by the Lead Client. The date of cancellation will be the date the Company receives this written notice. In the event of cancellation by you, the following cancellation charges will be payable :-
90–61 days prior to departure 15% of total package price forfeited
60–31 days prior to departure: 25% of total package price forfeited
30–14 days prior to departure: 30% of total package price forfeited
13–7 days prior to departure: 50% of total package price forfeited
Within 7 days departure: NO REFUND
Frequently Asked Questions

(FAQs)
Reporting/Start Point:
Port Blair or Chidiya Tapu Dive Center
No Booking or Convenience Charge!
Other Exciting Activities