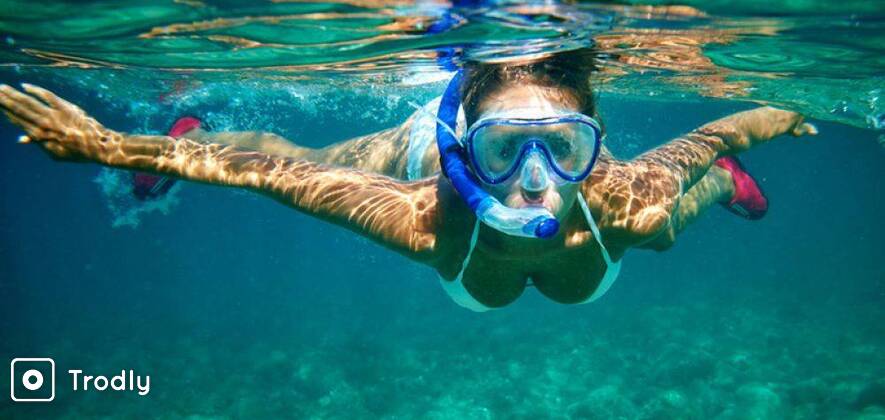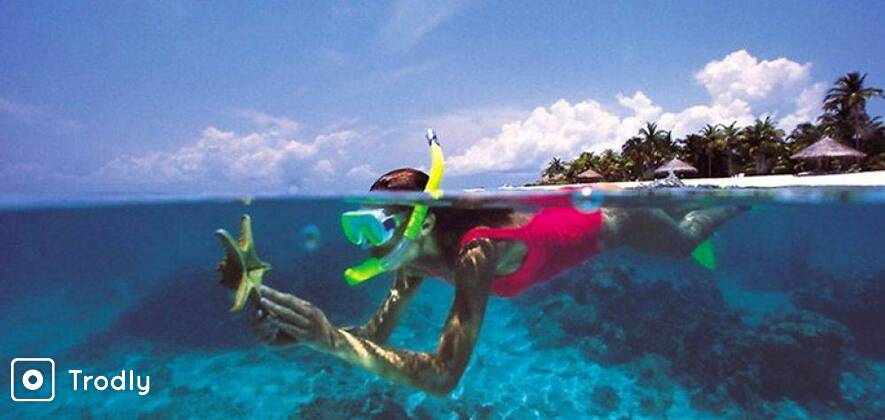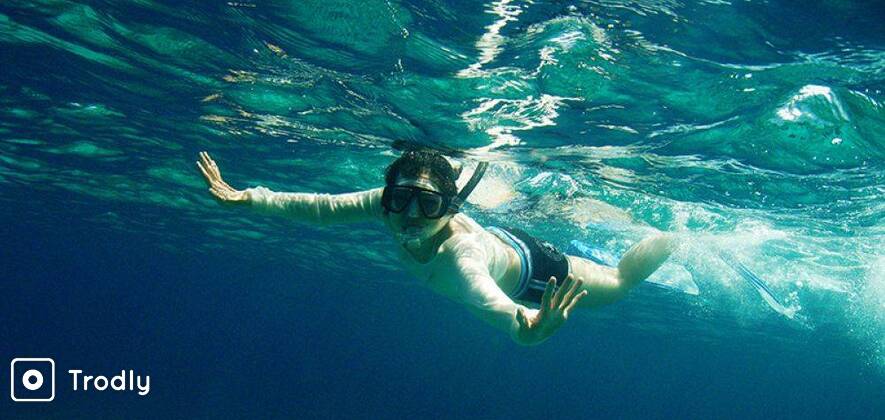 Language
English and Hindi
Overview
Snorkeling is an adventure activity which is very popular off Port Blair in Andaman & Nicobar Islands. One can enjoy the under-water marine life and view the rarest varieties of corals by Snorkeling in the Andaman & Nicobar Islands. You can Snorkel pristine and undamaged reefs, right off white sandy beaches. Equipped with a mask, snorkel and fins, Snorkeling offers you the experience of studying the exotic wonders of the coral reefs. Snorkeling is an exciting sport that lets you rub shoulders with some unique marine species.
Highlights:
Snorkeling around Port Blair, Andaman at one of these places: North bay, Red Skin Island, Jolly Bouy Island, Mahatma Gandhi Marine National Park, Wandoor, Mowhadhera beach.
Important Info
Spoken languages: English
Associated with: PADI
Affiliated with: BSAC
Rental options: Recreational diving equipment
General facilities: Dive shop, Offers pickup from hotel

Consumption of alcohol or any other intoxicating products is strictly prohibited during this trip
For safety purposes, please follow the guidelines given by the instructors
Cancellation
If you wish to cancel your holiday, written notification must be given to the Company by the Lead Client. The date of cancellation will be the date the Company receives this written notice. In the event of cancellation by you, the following cancellation charges will be payable: -
90–61 days prior to departure 15% of total package price forfeited
60–31 days prior to departure: 25% of total package price forfeited
30–14 days prior to departure: 30% of total package price forfeited
13–7 days prior to departure: 50% of total package price forfeited
Within 7 days departure: NO REFUND
Reporting/Start Point:
Port Blair, Andaman and Nicobar Islands, India
No Booking or Convenience Charge!
Other Exciting Activities