Phuta Saur - The Mountain of Lakes Trek
Phuta Saur - The Mountain of Lakes Trek
Manali
5 Nights/6 Days

401 people interested today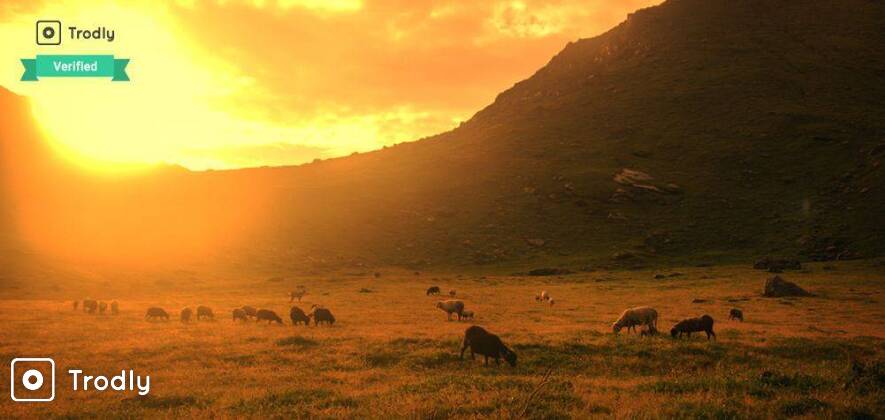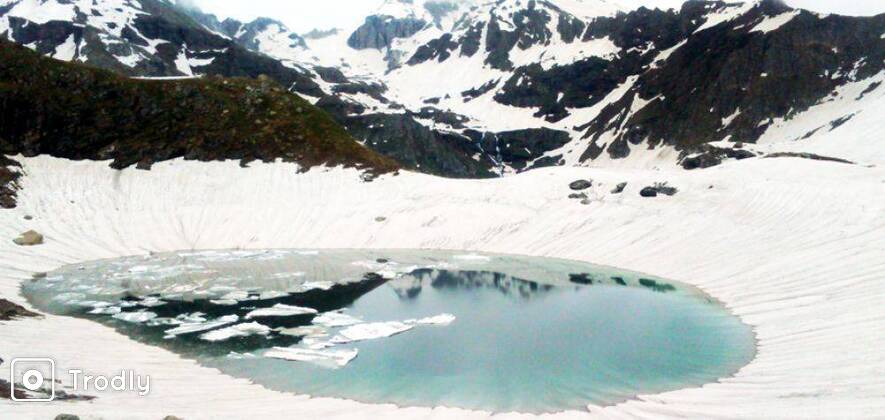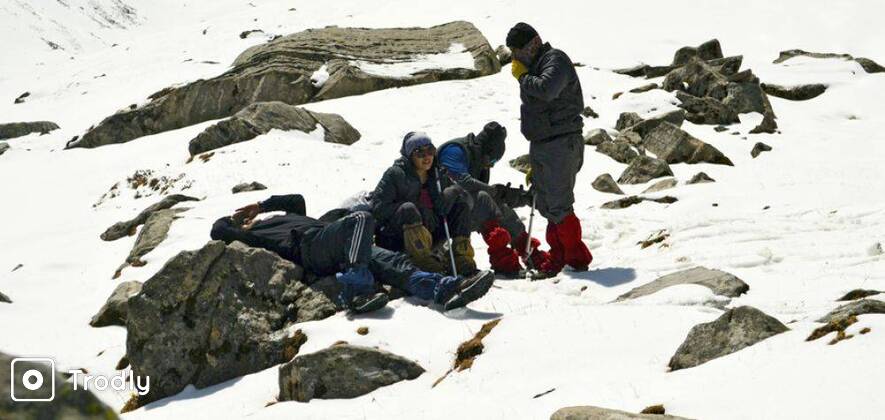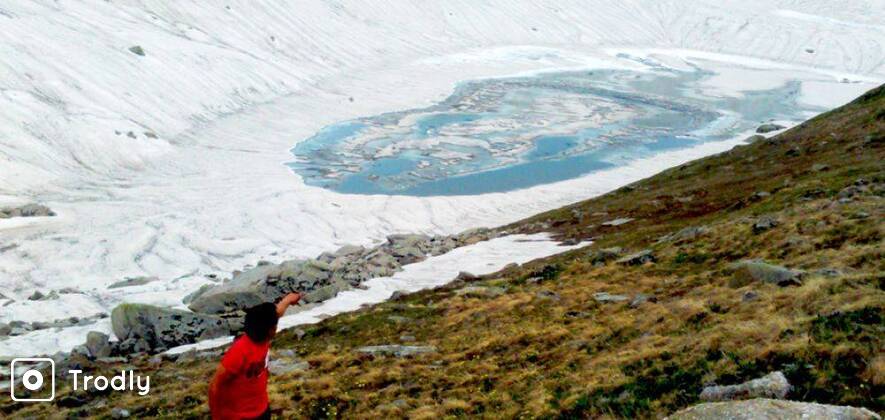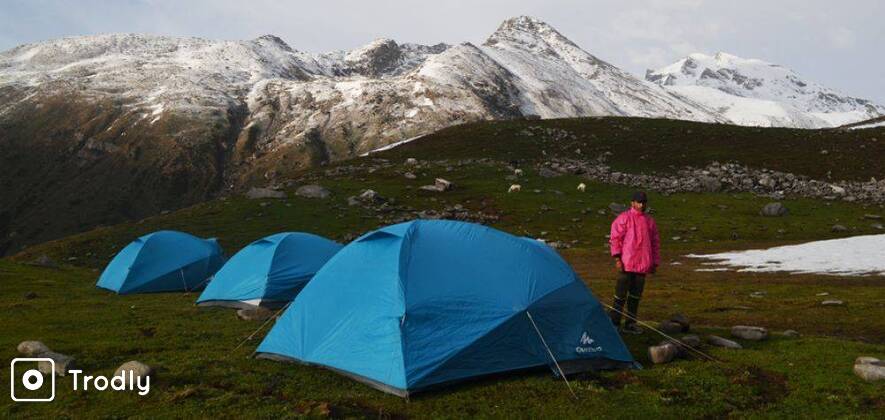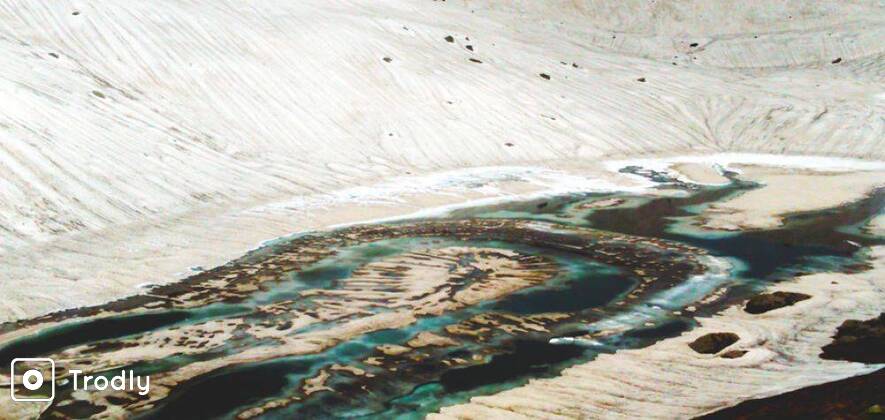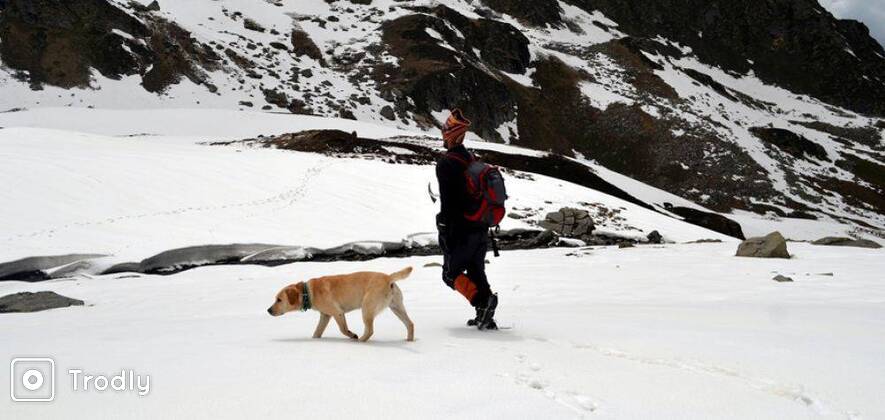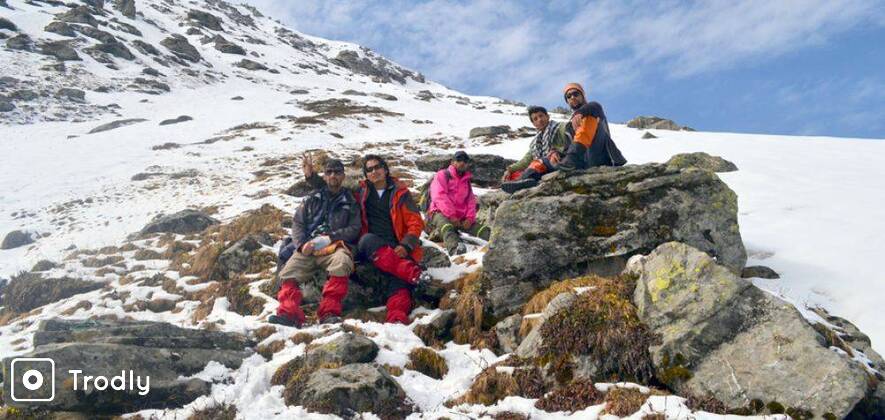 5 Nights/6 Days
Join In Group
Manali
Manali
O310A269
4 to 12 people
English, Hindi
Moderate
Response time: 2 - 24 hours
Overview
The Futta Saur trek, famously known as the "Mountain of Lakes" - is one of lesser known treks in the region. Locals claim that there are as many as 12 lakes scattered on this particular mountain. There are not very many people who would claim to have witnessed the mystique of these lakes, so far no living person has claimed to have seen all the lakes. Partly thanks for the snow, the trail is packed with snow all year round. The lakes are normally covered in mist but those who've seen the lakes have been left mesmerised.
As per the folklore, Futta Saur is the lake where rishi Jamdaagni performed an auspicious ritual. The trail for the trek start from the ancient village of Soil through the thick alpine forest. The terrain is rich in medicinal and exotic herbs. The air you breathe in is infused with the flora from the region and is rich enough to make some people light headed. During season, you can spot locals digging out some rare medicinal herbs like Naag chatri, Karu, Patish, Gugal and wild Garlic, these herbs sell for a good amount in International markets.The trail throughout the trek is gorgeous with views of some distant peaks, rare flora and fauna and massive Oak trees. Two trees large enough to shelter 5+ four-men tents, a kitchen tent, a bonfire area with space for about 10 ponies to spend the night under.
The trail begins in Haripur, 14 kms from Manali, meanders on Halaan Theli and finally leads on to Futta Saur which sits in the Pir Panjaal range of the Western Himalaya. We takes pride in being the pioneers in this trek as we have traversed these trails many a times to explore. Walk this path least travelled with our experienced guides to see the wonder that is the Elusive Futta Saur – Mountain of lakes.
Key Information
Max. Altitude: 14,290 feet
Starting point of trek: Haripur, Manali
Difficulty level: Easy to moderate
Total Trekking Distance: 36 kms
Average Daily Trekking: 6-7 hours
Best Trekking Time: June to October
Brief Itinerary:
Day 1: Arrive at Basecamp - Camp1 | 8,410 ft. - 30 Mins Drive - 5 Hrs Trek
Reporting time: 7:30 am - Please take the earliest bus from Delhi/Chandigarh
Arrive in Manali and we will be happy to pick you up from Patlikulh bus stop (14-16 km before Manali bus station) to bring you to the base camp. The climbers who have not stayed overnight with us at the base camp, are welcome to join us for breakfast. A chat session with the team and the fellow climbers. Soon after we'll proceed to Soil, the oldest village in the Kullu Valley. A charming village in itself, the hike to Soil is easy and refreshing, good start to the day.
After spending a little while in the village, we will proceed to Mindua. It's an easy hike to Guhad, the trail opens up to a vast expanse of meadows surrounded by forests of Kharshu, Walnut, Chestnut, Bhojpatra trees. Another 4 to 5 hours will lead us to Mindua. We will pitch our tents here and camp overnight with some bonfire and dinner.
Day 2: Camp-1 to Camp-2 | 10,850 ft. - 5 hrs Trek
After a hearty breakfast, we'll start our ascent to camp-2. The trail runs through thick Oak forests and the pure oxygen almost hurts the lungs. The trail will lead us to chowkigarh nalla, a small stream. We'll cross the stream to enter the lush green meadow amidst a thick Oak forest. We camp here for the night.
Day 3: Camp-2 to Camp-3 | 12,580 ft. - 7 hrs Trek
After the dose of energy packed breakfast, we leave for camp-2. The trail meanders through thick forests of Birch, Rhododendron and Juniper. This region is known for it it's various rare plants and herbs like Karu, Chora, Patish, Gugal, wild Garlic etc., which are known to have some high medicinal value.
Day 4: Camp-3 - Hike to the lakes and back to Camp-3 | 14,290 ft., 8 hrs Trek
After breakfast, we will trek for about 45 minutes to reach the first lake 'Batarunaag Saur'. A short walk will bring us to one of the most ethereal lakes; 'Vasukinaag Saur'. A short distance from here basks the elusive lake 'Futta Saur' and 'Mata Kotli Saur'. I have chosen to call them "Elusive" as they are almost always hidden in mist and give the illusion that they are just a stone's throw away.
The terrain here is a bit rocky and not very suitable for camping. So, our tents will remain pitched at Parkuni while we will trek to the lakes and back well in time for dinner and bonfire (if conditions permit). Turn into your sleeping bags and slide into a blissful sleep while atop the Mountain of Lakes.
Day 5: Camp-3 to Camp-1| 9,900 ft. - 6 hrs
Unwind and chill with some breakfast at camp-3. From here, we retrace our steps backwards to reach the camp-1, we pitch our tent here for the night. The challenging part of the trek is over.
Day 6: Camp-1 to Base Camp in Haripur | 9,900 ft. - 6 hrs
After br,eakfast we will leave from camp-1 for the basecamp at Haripur. Reach Base Camp and unwind and celebrate with some hot lunch.
Relax at the base camp before we part ways here to meet soon for our next adventure.Take the bus back to Delhi from Manali at 5:00 pm to wrap up your tour.
Inclusions
Insurance cover upto 6 lacs
Pick up and drop from patlikuhl bus stop in manali
Stay in 2/3 men tents during the trek
All meals (vegetarian) during the trek (6 breakfast, 6 lunches and 5 Dinners)
Tenured qualified (rescue management/wilderness first responder) lead guide and qualified local assistant guide
All camping staff - cook, helpers, etc.
State of the art trekking and camping equipment (dining, sleeping, kitchen tents, sanitised sleeping bags, mats etc.
Exclusions
Bus tickets
Cost of any form of insurance (Personal/Baggage/Medical)
Cost of rescue, evacuation, hospitalization, etc.
Any expenses of purely personal nature like laundry, phone/Fax calls, tips to drivers, guides, any beverages.
Any expenses that arise due to change in itinerary and increase in no. of days because of natural forces like landslides, weather, roadblocks, flight cancellations, sickness etc.
Nominal cost for bonfire, barbeque and all meals at Mountaineerz base in Haripur (choice of veg/ non-veg).
Cost of any optional activity we offer, like paragliding, angling, rafting etc.
Porterage @INR. 450 per day per 10 kg bag
Important Info
We suggest guests arrive at our base in Haripur, 14-16 kms from Manali on the Naggar road, the night before the start of the trek. All guests are welcome to stay with compliments of Base Camp in rooms on sharing basis. Unwind, relax, go angling, and interact with the team over BBQ and bonfire (*) before commencing the trek next morning and also on the day of return.
Advisory:
If coming straight to our base in Haripur get down at Patlikuhl bus stand, 16 km before New Manali bus stand.
Do not forget your camera's extra batteries
Wear clothes you are comfortable in and do not forget waterproof jackets and warm clothing.
A pair of good trekking shoes is a must and packing a pair of gaiters is suggested.
Soak up the atmosphere – close your eyes and take in the sights and sounds as you explore and observe.
Do not litter the environment. Polythene and plastics are non-biodegradable and unhealthy for the environment and must not be littered or burned and carried back.
Adventure Gear List:
Woolen balaclava/ monkey cap, woolen scarf and muffler,
1 pair thermal under-garments,
Thin Warm sweaters,
water proof track pants,
waterproof jackets,
2 Woolen socks,
2 cotton socks,
Rain gear (Jacket, trousers/ Parkha)
Warm jacket,
Waterproof gloves-Woolen gloves,
2-3 Full sleeves T – Shirts,
Sun block lotion Chap-stic (lip salve),
Good hiking waterproof shoes with ankle support
Slippers ,Camera & films Sun Glasses, Water bottle, One duffel bag for personal items not more than 5 kgs (to be carried by porter) , Torch, One rucksack for item of your daily use (to be carried by you) Personal Medicine
Cancellation
Full refund if cancelled before* 30 days
75% refund if cancelled before 15 days
50% refund if cancelled before 7 days
No refund after that
2 - Add-on Available
Select from the list of add-ons to customize this activity
Single Occupancy Tent- ₹ 2400
Personal porterage- ₹ 2100
Meet-up Information/Reporting Point:
Patlikuhl Bus Stand (14-16 Kms before of Manali on same highway)
No Convenience Charge!
₹ 12500

(20% OFF)


₹ 9950

Per Person
Other Exciting Activities