About Kumta
Kumta is located on the Arabian Sea coastline offers a beautiful blend of mesmerizing beaches as well as black rocks. Head on to Yana 20 Km away and indulge in the sports of Rock Climbing or navigate towards Gokarna 30 km from Kumta to simply enjoy the serenity of beaches like the Om beach. For all those who want to connect to God can visit temples like Shankar Narayan, Sri Kumbeshwar and Shantika Parmeshwari and simply enthrall themselves.
Freedom to make your own trip!
What you want, when you want and how you want.
Request a trip
Places to Visit near Kumta
Photos
Yana, Karnataka
Yana is famous for the unusual rock formations there. Called Bhairaveshwara Shikhara and the Mohini Shikhara, are the two separate peaks made of...
Read more
Photos
Photos
Photos
Murudeshwar, Karnataka
Murudeshwar is a coastal town of Arabian Sea and is famous for the world's second tallest Shiva statue and the Murdeshwara temple. The Shiva...
Read more
Photos
Cola Beach, Goa
Cola Beach is one of those truly hidden gems of Goa. It is an uninhabited beach in South Goa, and there are few signs that take you off the beaten...
Read more
Photos
Sirsi, Karnataka
A small little hill station in the North is famous for the Marikamba temple which houses a 7 feet tall wooden idol of the deity. Also catering to...
Read more
Photos
Binaga Beach, Karnataka
Binaga Beach is another scenic beach nearby Karwar. It is just a mile from the Karnataka – Goa border. The beach houses the famous church called...
Read more
Photos
Karwar Beach, Karnataka
Karwar is the scenic coastal town. There are four Islands near its coast. There are a number of beaches in and around Karwar town. Among them...
Read more
Photos
Siddapur, Karnataka
Being part of the Western Ghats, greenery and beauty are closely associated with Siddapur. It is more famous for the areca nut plantations as well...
Read more
Photos
Kaju Bagh Beach, Karnataka
Kaju Bagh Beach is located exactly at the entry point of Kali River into Arabian Sea. Sandy shore and rippling waves which washes the shore are...
Read more
Photos
Sadashivgad Fort, Karnataka
Sadashivgad Fort is an astonishing tourist destination in Karwar. The fort was built near Kali River Bridge at the merging point of Kali River and...
Read more
Photos
Devarahole, Karnataka
Being a part of Shalmala River, Devarahole attracts many pilgrims. Devarahole is a part of lush green vegetations of Sahyadri Range. On the rocky...
Read more
Gokarna Tours & Activities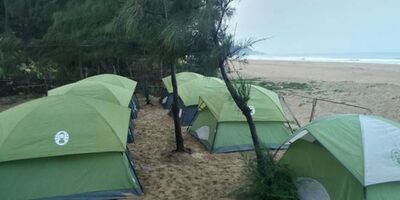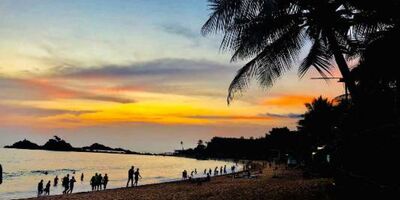 Kumta travel tips & reviews
Other travellers left Kumta reviews and tips for you
Be the first to give a tip or leave a comment