Pin Parvati Pass Trekking Expedition 2020
Manali
10 Nights/11 Days

192 people interested today
10 Nights/11 Days
Group Activity
Response time: 2 - 24 hours
Trip Overview
Known as one of the toughest and scenic trails to trek on, the trek to Pin Parvati Pass is a must for a serious climber.
Highlights
Max Altitude: 5319m (17452 ft)
Grade: Challenging
Total Trekking: 108 Km
Best Season: July – September
Region: Trans-Himalaya (Himachal Pradesh)
Why Choose This?
No Hidden Charges: All inclusive price with no hassle of paying on multiple occasions during the trip.
Fixed Departures: All available dates on the calendar are bookable.
Trekking Equipment: All trekking gears will be provided - Trekking poles, tents, sleeping bags, ropes, gators and crampons (if required)
Road Transportation: All road transportation after the reporting point is included in the cost.
Detailed overview
The trans-Himalayan valley of Spiti was once difficult to gain access to. On one side was the Tibetan plateau and the high passes to the north were closed for most of the year. The British administrators, in search of an alternate route, opened a new pass that led directly into the Spiti valley from Kullu, a green and fertile land. This high pass was first crossed in August 1884 by Sir Louis Dane. Since then it has been much used by travellers as it halves the distance between the Kullu and Spiti valleys. The route was opened to trekkers in 1993. A guide and proper map are essential, and the pass is always snow-bound.
During the early months of the year, there are chances of snow on high passes, which considerably melts by August. The temperature during the day can vary from 12-20 °C, while the night temperature could be in minus (-2 to 6 °C). The weather in September and October are ideal for the trek, a little snow adding to the adventure. With the onset of October, the day temperature hovers around 12-18 °C but the evenings are colder with (- 6) to 4 °C.
Itinerary
Day 1: Report at basecamp in Haripur, Manali | 12 – 14 hours drive
You will have to de-board the bus at 'Patlikhul', 16 km short of New Manali Bus stand. You will be welcomed and be received at the bus stand by a representative of the team and will be driven to basecamp.
After refreshments and breakfast, you will hike to the Himalayan Village Retreat and unwind at amidst acres apple orchard while you soak in the sights of the Dhauladhar and sounds gushing streams at this amazing location.
Please ensure that you are geared up for the trek, else any last minute shopping can be done from Manali.
Meet the team and the guides over a lovely dinner around a bonfire and get all your questions pertaining to the trek answered. You will turn in early as we have a big day the next day.
Day 2: Basecamp, Haripur - Jari - Kasol - Manikaran (1697 metres) - Barshaini - Kheer Ganga (2920 metres)
After a hearty breakfast and you will be driven to Barshaini from basecamp. En route, you will pass the charming village of Jari, the charming hippie town of Kasol and the holy Manikaran Sahib with the famous Gurudwara and hot springs with reputedly medicinal properties.
The trail to the pass follows the Parvati River upstream.
The trek begins from Barshaini to Kheer Ganga (3-4 hrs). The first day's walk is on the right bank, following a gentle trail through a beautiful and thick forest. The trail passes several villages and tea shops.
You will walk uphill from here through thick forests and alpine meadows and then, quite unexpectedly, are the open meadows of Kheer Ganga. There are hot springs here and the entire forest range surrounding this meadow is awesome. You will be camping in the open meadow in Kheer Ganga for the night.
Day 3: Kheer Ganga - Tunda Bhuj (3400 metres) | 5-6 hours trek
The 12 km walk to Tunda Bhuj from Kheer Ganga feels like butter under your feet. There are a few ups and downs and you will pass the grazing grounds of Mandror Nihara thaches on the way.
Steady ascent before the valley then widens and the trail crosses several beautiful pastures of wildflowers. There are some Gujjar/Gaddi shepherd encampments and this is the last human settlement on this trail.
Thunda Bhuj is located in a forest of birch trees and is a great camping ground. You will be camping here for the night.
Day 4: Thunda Bhuj to Thakur Kuan | 4-5 hours trek
After Thunda Bhuj, you will trek on to Thakur Kuan. The trail now enters a difficult area. The ground is rocky for about 2 km, the route is somewhat tricky and there is an expose slab to cross.
But thereafter is a sight not to be forgotten: the Thakur Kuan ground. To the south is the peak of Kullu Eiger (5664 metres).
This peak was first scaled in the year 1996. Kullu Eiger is a unique peak as it has a massive north face which rises over 2000 metres.
Cross over rough rocks and dense vegetation to reach Thakur Kuan is where you set up camp for the night.
Day 5: Thakur Kuan – Pando Seo Thach (3780 metres)
After breakfast, you start trekking from Thakur Kuan to Pando Seo Thach. The trail zigzags through Doala and Thuli thaach.
Here is the first of the Pando bridges, which uses a gigantic natural boulder to cross the Dol Par Khol Nalaah. This trail is exposed and then you will trek on to a small ledge over the river. The main Pando Bridge is also a massive and a naturally crafted boulder which spans the River Parvati.
Here, the Gaddis have built a rocky staircase which leads to the bride and connects to the other side.
The bridges have been named after the celebrated "Pandavas" of the epic "Mahabharata". These bridges are fine examples of local engineering.
After you cross the bridges, you will come on to a wide open ground called Pando Seo Thach and cross Odi Thach on the way. The terrain to Odi Thach along the River Parvati is a bit tough, what with boulders strewn with no mercy all along the way.
You will cross some open meadows and sand-based terrain before reaching Odi Thach. This is a beautiful spot, like every other spot on the way. There are many waterfalls here which add to its charm. Then, you will head on to Pando Seo Thach.
From our start point, it is about 12 km to Pando Seo Thach. So, this makes it a perfect and a rather welcome place to camp for the night.
Day 6: Pando Seo Thach – Mantalai Lake (13,440 ft)
The trek today will be a real pleasure. You will spend some time at the open grounds of Pando Seo Thach as it is a great spot for photography.
Then, you will head on to cross the natural bridge, also called Pando Bridge, and trek on the trail which meanders through some ups and downs and then goes through meadows full of flowers.
After a walk of about 10 km and a couple of ascents and descents through a broad valley, you will reach Bara Dwari Thach (3920 metres). This is traditionally a good camping spot as this is the last point in the valley where wood is available for fuel.
As you trek on to this broad valley, it will lead to a moraine ridge seen ahead to its left, 5 km on. Mantalai Lake is on this ridge. It is considered to be the origin of the River Parvati. On reaching the lake, you will be welcomed by an open temple and millions of colourful prayer flags. You will walk along the banks of the lake for a bit to reach the campsite and camp there for the night.
Day 7: Acclimatization & Rest day at Mantalai
As later during the course of the trek you would be attaining an altitude of almost 15000 ft, it is imperative that you are in great physical shape and ensure that you at least spend a day trying to acclimatize your bodies at a similar altitude.
Oxygen level gradually decreases as you ascend and your body is used to extra oxygen. This makes it difficult to breathe if your body is not used to those climatic and temperature change and breathe in less amount of oxygen. Otherwise, "Altitude Sickness" will set in.
Acclimatization and intake of large quantities of water are the only way to fight it. However, a word of warning, if it gets worse, it is advisable to start descending immediately. Just stroll around the lake for a few hours. This will acclimatize our bodies to the altitude, temperature and level of oxygen. Unwind and enjoy the beautiful and pristine environs of the lake. Retire early and prepare yourself for a bit challenging bit of the trek coming up tomorrow.
Day 8: Mantalai to Pin-Parvati Base camp (4810 metres) | 6-7 hours climb
From high camp, steep 300 metres climb to a snowfield and then a small col is a way to cross this legendary pass. Today will be a bit challenging as the trail is quite an ascent and the terrain changes from tough to navigate moraines to deceptive scree and boulders.
You will trek for about 10-12 km. A nonstop trek for about 6 hours will lead you to the base camp. The initial part of the trail is on level ground.
Then, the trail gradually becomes steep over moraines and scree. After crossing an icy cold river on foot, you will reach the base of the mountain from where a steep climb starts. After a challenging climb of about 5 to 6 hours, you will reach the top. The climb, however challenging, is very rewarding as it offers some great sights and sounds of wide valleys and high peaks in the distance.
Day 9: Base to Tia over the Pin-Parvati Pass | 5-6 hours trek
The climb to the pass is challenging and requires skilled navigation. As it at an altitude of almost 18000 ft, we need to be careful about Altitude Sickness. Crossing terminal moraine and walking by cairns through boulders, a high altitude ritual, which the experienced trekkers will find easy and first-timers will be able to learn how to find route among boulders and scree of terminal moraine.
There is something for everyone on this trek. After a bit of a walk, the trail crosses an area strewn with massive boulders. Depending on the season, the entire area may be snow-bound and extremely cold. The ascent is steep and on loose scree. It takes almost 5 to 6 hours and a climb of about 12 km to reach there.
The original pass was the lowest point on the ridge to the right. The pass in the current use is at a point a little higher on the ridge than the one marked on the Survey of India map. From the pass, you will be able to see the wide and beautiful Parvati valley just beneath you. The grand peaks of Srikhand Mahadev & Kinner kailash can be seen past the pass. The complex of Bara Shigri – Kulu Makalu, Fluted, Parbati and the Goat head peak, Rubalkhand and peaks of Dibibokri is clearly visible from beyond it.
This is a traditional pass crossed by the gaddis with their flock in the summer months. There is a terrific view from the pass and you can look to the peaks and valleys of Spiti. From here you will start descending to the village of Tia. The descent is steep and on loose scree. After about 2 hrs, the terrain eases a little and the trail reaches a junction of 3 valleys. The trail is now in the Spiti valley.
Day 10: Last day of the trek Tia to Mudh | 4-5 hours trek
The trail is now typically Spitian – barren, with patches of grass and scree. You will continue walking on the right side of the river and after a trek of about 6 hours, you will cross to the left bank, either by a snow-bridge or by fording the ropes.
You will start our gradual descent towards the valley floor to village Mudh. Keep trekking on the left bank till you reach a junction of 3 nallaas. The name of this place is a real tongue twister – Chhochhden (4000 mts).
En route, you will come across some ruins on the right bank, where the Bhabha nalaa joins the valley. This was the Lungyati Khar, the remains of an ancient fort built by the Rajas of Kullu. The trail will lead us to the confluence of the Pin and a tiny stream. You will climb up the glacier and descend for about 700 metres to a nalla. This nalla is a bit tricky to cross due to its unpredictable and fierce current. You can cross this either taking the long route to the left or by climbing the glacier on the right.
Mudh is a national park where many animals like the Ibex, Blue sheep, rare Tibetan gazelle, Tibetan wolf, Snowy hare and the Woolly hare takes shelter. The place has an amazing kaleidoscopic view as well; the mountains and peaks have a mix of colors like purple, green, maroon and pink, which gives the landscape an incredible effect.
Day 11: Mudh to Kaza to Shimla/ Manali
The following day, you would be driven to Kaza. The trip ends here. Cabs can be arrange for those who want to go back to Manali at extra cost. The drive would take 9-10 hours. In between you can stop at Dhabas or local dine for Lunch and refreshment. By night fall, you will be back at the Himalayan Village Retreat in Manali, marking the end of this fantabulous trek.
**Guests can also go to Shimla from Kaza, from where participants can board the bus to Delhi/Chandigarh.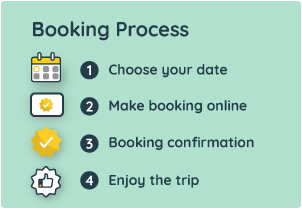 Basic Details
Manali
Manali
Challenging to Tough
O310A456
Inclusions
2 nights stay at Base Came located in an orchard in Haripur, Manali.
Pick up and drop from Patlikuhl bus stand, Manali
Stay in twin/triple tents during trek.
All meals during the trek (nutritious freshly cooked vegetarian)
Services of experienced MOI/ BMC qualified lead guide and qualified assistant guide
Kitchen equipment, cook and helper
All the Camping arrangements
Wildlife/ environmental permits and other permits & levies.
All transportation as per itinerary in local cars and jeeps - Manali to Manali
Exclusions
Cost of any form of insurance (Personal/Baggage/Medical)
Any expenses of purely personal nature like laundry, phone/Fax calls, tips to drivers, guides, any beverages.
Any expenses that arise due to change in itinerary and increase in no. of days because of natural forces like landslides, weather, roadblocks, flight cancellations, sickness etc.
Nominal cost for bonfire, barbeque and all meals at Mountaineerz base in Haripur (choice of veg/ non-veg).
Cost of any optional activity we offer, like paragliding, angling, rafting etc.
Cost of rescue, evacuation, hospitalization, etc.
Porterage for your personal bags @ Rs. 600 per person per day day for 10 Kg.
Personal Tent (2men alpine) on Trek - INR. 1200
x
Why book with TRODLY
Best Price Guarantee
Verified customer reviews that help you make the right decision.
Qualified operators. All partner operators selected after rigorous system of checks.
Free Cancellation on Most Trips
Only Best Trips - Our team of travel experts bring uniquely local, safe, and exciting experiences to the community.
100% Secured Payments
Important Information
Max Altitude: 5319m (17452 ft)
Grade:Challenging
Total Trekking: 108 Kms
Best Season: July – September
Advisory about activity –
We suggest guests arrive at our base in Haripur, 14 kms from Manali on the Naggar road, the night before the start of the trek.
All guests are welcome to stay with compliments at our base cmap near Manali in rooms on sharing basis. Unwind, relax, go paragliding, rafting or angling and later interact with the team over BBQ and bonfire (**) before commencing the trek next morning and also on the day of return.
Stay in Manali can be upgraded to 4-5* hotel/ cottage on prior notice. Stay and meals cost as applicable.
If coming straight to our base camp, then please get down at Patlikuhl bus stand, 14-16 km short of New Manali bus stand.
Wear shoes and clothes you are comfortable in and do not forget waterproof jackets and warm clothing.
Do not litter the environment. Polythene and plastics are non-biodegradable and unhealthy for the environment and must not be littered or burned and should be carried back.
Cancellation Policy
75% refund if cancelled before 45 days
50% refund if cancelled before 30 days
25% refund if cancelled before 15 days
No refund after that
*Advance payment is non-refundable
Meet-up Information/Reporting Point
Patlikuhal Bus Stop (16 km before Manali)
The operator details and phone number will be shared in the booking voucher send to you via email
₹ 45000

(Save 50% )
₹ 22500

Per Person
Similar Exciting Activities
Get trip inspirations, offers and more.