About Sanduru
Sanduru or Sandur is one of the most beautiful picturesque spots located close to Bellary. The place is extremely rich in mineral ores like iron and manganese. There is a remarkable fort built by the Maratha rulers in sandur. Two beautiful temples dedicated to Goddess Parvati and Lord Kumaraswamy are also been found here. The temples are famous for their beautiful architecture and serene environment.
Freedom to make your own trip!
What you want, when you want and how you want.
Request a trip
Places to Visit near Sanduru
Photos
Photos
Kamalapura, Karnataka
Kamalapura is just 5km away from Hampi. Tourists can visit Malyavanta Temple, Bhima Gateway and Arched Gateway here. The Archaeological museum...
Read more
Photos
Photos
Lotus Palace, Karnataka
Lotus Palace is unique palace which is built in flower shape using Hindu and Islamic architectural style. Its archways, vast elephants stables etc...
Read more
Photos
Photos
Photos
Photos
Riverside Ruins, Karnataka
Riverside Ruins in Hampi can be accessed beyond the Kodanda Rama Temple in the southern bank of the river. Travelers can come across 108 and 1008...
Read more
Photos
Photos
Bellary Fort, Karnataka
Bellary Fort is the prime attraction of the city and also known as Bellary Gudda.  Hande Hanumappa Nayaka has constructed the fort, during the...
Read more
Photos
Ballari Gudda, Karnataka
Ballari Gudda spreads over an area of 2 miles and a height of 480 feet. The rock from northeast to southwest is about 1150 ft. The Southeast part...
Read more
Photos
Hampi Tours & Activities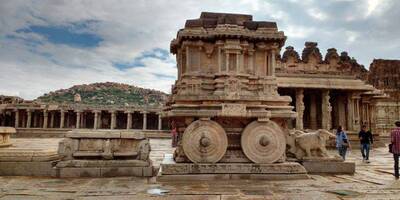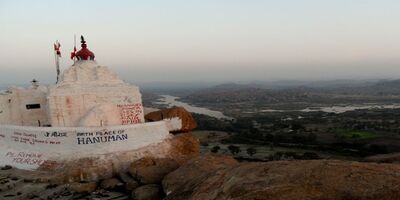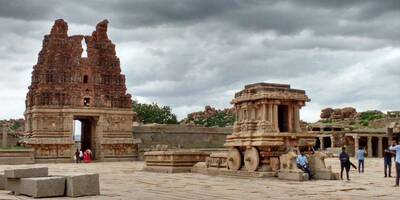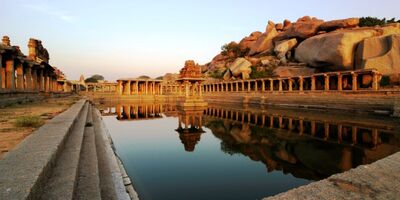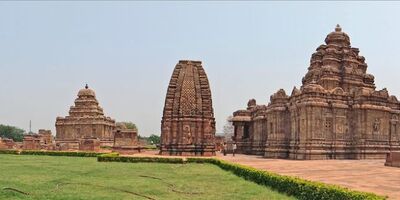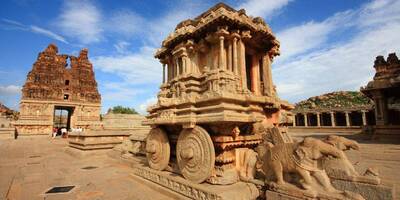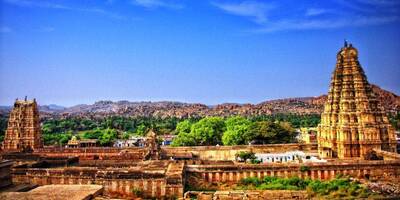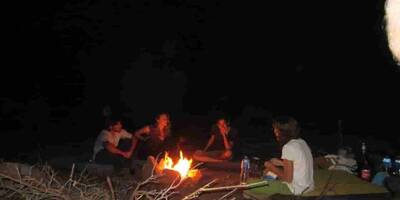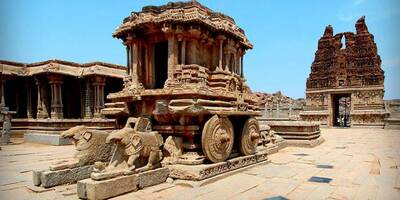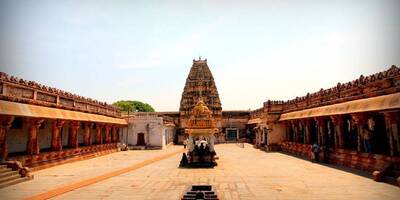 Sanduru travel tips & reviews
Other travellers left Sanduru reviews and tips for you
Be the first to give a tip or leave a comment