About Rukhala
Rukhala is famous for its apple and plum orchards as well as for trekking routes in the dense green surroundings. The routes to Kairi temple and Deori temple are a trekker's delight and once at the temple one can feel the tranquility in the air. The Kairi temple is a 300 years old monument dedicated to Goddess Durga. Another trekking route that is famous in Rukhala is the Chambi-Kuppar region.
Freedom to make your own trip!
What you want, when you want and how you want.
Request a trip
Places to Visit near Rukhala
Photos
Kotkhai, Himachal Pradesh
Kotkhai is famous for the Ratnari Baghi Valley that has been associated to largest production center of Apples. Other than the delicious apples,...
Read more
Photos
Fagu, Himachal Pradesh
Fagu located 20 km from Shimla is an untouched beauty personified. This place is perfect destination to simply unwind and to connect to the...
Read more
Adventure, Nature, Wildlife
Photos
Photos
Jubbal, Himachal Pradesh
Jubbal a famous tourist destination of Hatkoti is famous for the Jubbal Palace which was the residence of Rana Kram Chand and other royalties. The...
Read more
Photos
Kufri, Himachal Pradesh
Kufri located 13 km from Shimla is a famous tourist destination. It is so famous that it is one of the popular choices for the summer vacations....
Read more
Photos
Mashobra, Himachal Pradesh
Mashobra a town in the Shimla district is famous for places of residences of Lord Kitchener and Ripon of the British raj. Naldehra is another...
Read more
Photos
Hatkoti, Himachal Pradesh
Hatkoti a popular destination in Himachal Pradesh which is famous for the Hatkeshwar Mata temple which is dedicated to goddess Hatkeshwari and is...
Read more
Photos
Photos
Photos
Dodital Lake, Uttarakhand
Dodital Lake (also known as Dhundi Lake) in Uttarakhand is a popular trekking destination as it is located at an altitude of almost 10,000 ft....
Read more
Photos
Photos
Mall Road, Himachal Pradesh
Stroll among the ice cream sellers in the summer, past the Indian coffee house and Domino's Pizza. On the corner of the square there is an old...
Read more
Barshaini Tours & Activities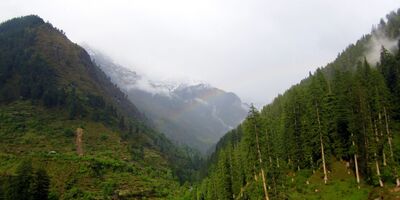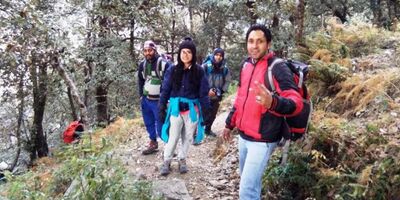 Rukhala travel tips & reviews
Other travellers left Rukhala reviews and tips for you
Be the first to give a tip or leave a comment