Type of Destination
Trekking, Adventure, Offbeat, Sports
Languages Spoken
English, Hindi and Marathi
Ideal Trip Duration
1 Day
About Kolad
Kolad is a small town, situated on the banks of Kundalika River and about 120 Kms from Mumbai. Thanks to its easy accessibility from Mumbai, Kolad is a popular destination for river rafting and camping.
Freedom to make your own trip!
What you want, when you want and how you want.
Request a trip
Places to Visit near Kolad
Photos
Murud Beach, Maharashtra
The Murud beach is very beautiful and clean. There are a lot of good hotels and resorts nearby where tourists can stay. Also, the beach is safe...
Read more
Photos
Photos
Photos
Revdanda, Maharashtra
Revdanda  (Beach) (17 kms) Its picturesque locales consist of  bunch of towering coconut trees , the wiry betel nut trees with clusters of...
Read more
Photos
Korlai Fort, Maharashtra
Korlai fort also called Castle Curlew is a Portugese fort in Korlai, a small village in Maharashtra. The ruins are maintained well and are...
Read more
Photos
Rajgad Fort, Maharashtra
Rajgad Fort, as name indicates is a royal fort which served as capital for Maratha Kingdom for several years. Perched atop of Sahyadri Ranges at...
Read more
Photos
Kashid Beach, Maharashtra
Kashid Beach is one of the best beaches along the Konkan belt on the west coast of India. It has overwhelming beaches boasting of clear deep blue...
Read more
Photos
Nagaon Beach, Maharashtra
On the shores of the Arabian Sea in the region of Maharashtra lays an Immensely romantic and friendly Nagaon Beach. The beach is popularly known...
Read more
Photos
Akshi Beach, Maharashtra
Akshi beach is a perfect weekend getaway for people looking for a quality time away from crowds. There are several resorts nearby which offer a...
Read more
Photos
Sagargad, Maharashtra
Sagargad has it all, a magnificent green landscape dotted with manmade ponds, beautiful gardens , temples , a terrain ideal for treks amidst...
Read more
Photos
Photos
Alibaug Tours & Activities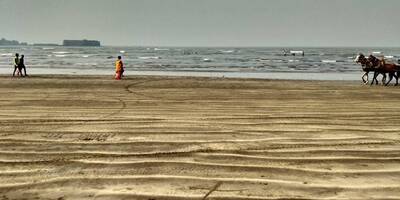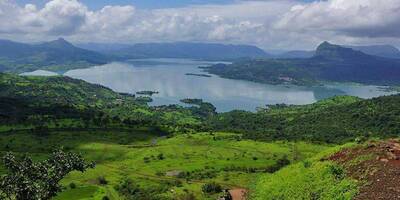 Kolad travel tips & reviews
Other travellers left Kolad reviews and tips for you
Be the first to give a tip or leave a comment