Enchanting Andamans - Complete Delight - 08 Nights / 09 Days
Andaman and Nicobar Islands
8 Nights/9 Days

75 people interested today
8 Nights/9 Days
Private Activity
Response time: 2 - 24 hours
Trip Overview
Highlights:
Complimentary Scuba Diving & Snorkeling
Complimentary glass bottom boat ride for all @ Jolly Buoy Island
Free session of snorkeling @ Jolly Buoy Island for all.
Complimentary packed picnic lunch and water for three island tour at North Bay for all.
Brief Itinerary:
Airport transfer – drop hotel – Carbyn's Cove beach – Cellular Jail Light & Sound Show – Cellular jail museum.
Day 2: Havelock Island (01 Night Stay)
Private cruise transfer – Radhanagar beach – Kalaphattar beach – Elephanta beach (Scuba Diving and Snorkeling activity included) – stay.
Neil Kendra – Laxmanpur beach-I, Laxmanpur beach-II (Natural Rock bridge formation) – Bharatpur beach.
Three Island Picnic Tour (Ross Island + North Bay Island + Viper Island)
Wandoor jetty – Jolly Buoy island – Mahatma Gandhi Marine National Park & Museum - Chidyatapu – Munda Pahad beach sunset point (MGBP) – leisure time for shopping in city. (Complimentary)
Day 6: Baratang Island (South Andaman) (NH-4, Grand Andaman Trunk Road)
Limestone Cave – Mud Volcano – Mangrove Pathway.
Day 7: Rangat Bay (Middle Andaman) (01 Night Stay) (NH-4, Grand A.T.R)
Panchavati waterfall – Amkunj beach – Yerata mangrove park – Dhaninallah camp beach picnic – Morcidera beach.
City tour – ASI – Sagarika Emporium – shopping – Samudrika – Chatham Saw Mill – Fisheries Aquarium – Andaman water sports complex – science center – jogger's park.
Airport transfer – drop and see off with lovely memories to cherish!
Detailed Itinerary:
Day 1:
After your arrival at Port Blair airport, our associate at airport will receive you and escort you till your vehicle transit and then assist you in suggested hotel check in. After leisure and getting fresh-n-up, as time suited after having the appropriate meals, proceed the tour in late afternoon to Carbyn's Cove beach (approx.. 6 Kms), Port Blair's only beach refurbished with all beach amenities amidst its palm- fringed shore including sea food restaurant. Favorable place for Jet skiing and boat rides. In the late evening, after light tea refreshment proceed towards National Memorial - Cellular Jail Museum, once a prison it is now a national memorial, can see a poignant light and sound show there inside the jail premises where the walls and ambience speak the freedom struggle saga of the freedom fighters of India, during the British regime and other foreign colonial rules, the show is projected to set a live scenario of the times when Andamans was under captivity in the light & sound show (sone-et-de-lumiere). After the show, return back to the hotel for overnight stay at the suggested hotel.
Day 2:
In the early morning, take packed breakfast for onboard cruise and proceed towards Phoenix Bay jetty to board your private premium class cruise ferry (onboard dining available) to Havelock Island, which is about 39 Kms from Port Blair by sea on State Highway 4 (Travel Time: 1.5 Hrs.). After arrival there, being received by our associate there, after check in, proceed towards Radhanagar beach, Asia's #2, best & clean beach awardee by Times Magazine & India's #1, is a 2 Kms long, crescent- shaped beach of soft silver sand with a high carrying capacity. Sun set here has a picture- perfect view which will remain forever etched in your mind. After lunch, post afternoon visit will be at Kalaphattar beach, which is also ranked #10 in Asia, this beautiful silver sandy beach is 12 Kms from Havelock Jetty is slowly gaining visitors footfalls, though proper facilities are still yet to be established yet mesmerizing and awesome. Then, proceed towards Elephanta beach, about 1.8 Kms from Havelock Island in a cruising private charter boat and perform the world famous scuba diving activity at Elephanta premises in its white silvery sand and dark blue water truly mesmerizing; the beach is stunning and is rich water sourced that have planktons variety nibbling the algae next to you and then ending the day with overnight stay at the resort suggested.
Day 3:
In the leisure morning, after checkout breakfast, proceed by sea towards Neil Island in the private cruise (about 45 minutes from Havelock & 1.5 Hrs. from Port Blair about 36 Kms. From Port Blair & 15 Kms. from Havelock by sea on State Highway 4), after being received by our associate at this island; check in to your suggested resort and visit the Neil Kendra; a gently curving of white sand, straddles the jetty, dotted with picturesque wooden fishing boats, it is also the "Heart of the Island", Rich fruits and fresh vegetables are grown at high tendency here for research as well as for production consumption by population which in the evening is sold here and so Neil is also known as "Vegetable Basket of Andamans". Next, after check in and breakfast take a breath taking trip to Bharatpur beach; half a kilometer from jetty, it is one of the best beaches with a vast sandy stretch, ideal for swimming. Up next, will be a visit to Laxmanpur beach-I & Laxmanpur beach-II; the former is a secluded beach, with white shell sand and shallow water, lies 2 Kms. north of the Neil jetty, best for sunbathing and swimming and also best for viewing spectacular sunsets; while the latter is a rocky beach, about 2 Kms. from the jetty; with lots of coral formation, ornamental fishes, sea urchins, sea anemones, sea cucumbers, star fish etc. which are the best subject for people with scientific temperament. It is most famous for the natural rock bridge formation, or locally known as "Local Howrah Bridge" and thus ending the Neil tour in the evening for boarding the private cruise and proceed towards Port Blair, stay overnight at hotel suggested there.
Day 4:
In the leisure morning, after breakfast, proceed towards Aberdeen jetty to board wooden boat vessel from Andaman Water Sports Complex to start the journey to the three island picnic tour. Firstly, Ross Island, which now has the remains of the ruined buildings only like the bakery, the post office etc. which was used by the British during their rule on Andamans, it was once the administrative capital of our islands. Then, secondly you will be taken to North Bay Island (the place printed behind a 20 rupees Indian currency note), which is rich in marine and aquatic wealth, best place for snorkeling and sea walk activities. One can witness the underwater jewel of Andamans like oysters, ornamental plants, fishes etc. Pre- lunch Programme would be a small picnic drive at Viper Island (lunch will be arranged for you beforehand there), Viper Island is also another place to the North of Port Blair in the same chain, it is historically very important place and even biologically also it is, weather lush green vegetation and ambience or the mesmerizing flora and fauna or the old gallows or the saga of the era gone by; of the place as human population is still kept away from settlement. It's believed that, during the British regime, English general, Lt. Archibald Blair (from this Port Blair city got its name); landed here in this Island to establish a penal statement in his furious vessel named Viper; so the island gets its name hereby. At the end of the day, return to the hotel for overnight stay at the hotel as suggested.
Day 5:
In the leisure morning, after breakfast, proceed by road towards Wandoor jetty (about 28 Kms), where we have the North Wandoor beach, lying very close to the Mahatma Gandhi Marine National Park (M.G.M.N.P), is suitable for swimming and sunbathing etc., then; about a kilometer behind we board a wooden boat to Jolly Buoy Island, which houses the MGMNP, including Red Skin Island amongst the other 15 Islands, any one of the two above said is open each year for visiting tourists and public by govt. regulations; these islands showcase the tropical wealth of the place and rich marine life of waters here. Best for snorkeling activity. A boat called glass bottom boat is provided to view the underwater corals and ornamental plants without merely approaching water barely through the glass panel fixed at the bottom of the boat. One can also see many types of fishes and other aquatic organisms here. After lunch, proceed towards Chidyatapu island, which is just in opposite direction, about 28 kms away, from Port Blair, the last point of South Andamans, nests the Munda Pahad beach famous for its truly vivacious sunset sight. You can also glance the nearby Mahatma Gandhi Biological Park (MGBP) there. This pristine beach on the southernmost tip provides a very beautiful view of the panoramic surrounding comprising of the local flora and fauna through the dense tropical rain forests. After light snacks and tea, complimentary and leisure hour at the city traffic for shopping for which an exclusive, private & complimentary vehicle will also be provided; not to shop much but Port Blair definitely has some antiques or signatures of Andaman that would increase the delight of your interior home, and will cherish in your memory the journey of Andamans, live & joyful and return back to hotel for overnight stay after a supper.
Day 6:
Early morning, prepare for the journey towards Baratang Island, which is about 106 Kms. by road on NH-4 (The Grand Andaman Trunk Road), through convoy system in the Jarawa Reserve tropical forest cover amidst the way. After passing by the safari of the forests, you may be lucky enough to see the tribes or aborigines of Andamans, The Jarawas or Onges, which are now less in population and govt. has taken a lot efforts to conserve them from human exploitation.This will lead to Middle strait jetty from where a vehicle ferry has to be taken to reach Baratang jetty (Nilambur), where the vehicle leads to mud volcano; which is a creek of about 250-300 meters walk through the tropical forest scenery which is created by underground natural gases; it's a miniature dormant volcano with a reach, creamy mud crater at the top; it's a pioneer creation of its kind in the whole world. Then from Nilambur jetty by an half an hour boat ride to Nayadera jetty, through dense tropical mangrove pathway creek, followed by 1 ½ hour walk through a tropical dense forest to reach the limestone caves you will find massive sedimentary natural limestone formation, some hanging from the top and some growing from the ground. Marking the end of the tour, by proceeding towards Rangat, straight next to halt for the night there and to start up with the next day.
Day 7:
The very next morning, proceed for Rangat Island tour, on the same route some more in the exteriors of the previous extensions of Jarawa & Forest reserve areas, these are most sensitive areas and are a bit cut off from the advanced city life though peace and antiquity prevails here all the time. The Yerata mangrove park is located at a distance of 8 Kms. from Rangat connected by ferry to Long island and well lined by road it is a breathtaking beautiful and is a perfect location to learn about the diverse species of mangroves. It is also ideal for creek cruising mangrove creek by road. Then we proceed towards Panchavati waterfall a small waterfall of its kinds and pioneer in south Andaman, where the stream water gushes down to give a panoramic view and ambience to the plush tour. Amkunj Beach is at a distance of 8 Kms. from Rangat and has been developed in a unique way with the help of eco-friendly structures. This includes a couple of eco-huts and groves named after locally found flora and fauna like Castrina, Jamun & Pandanus. You will also find novel and eco-friendly beach facilities like log sofas and log teapoys etc. Morcidera beach is an ideal location for picnics in a scenic natural setting with sea on one side and lush green forest on the other side. It is located on the ATR at a distance of 12 Kms, from Rangat and is a perfect as an eco-friendly halt and a wayside amenity for travelers and tourists. Eco friendly beach furniture and sea facing sit- out area makes it an ideal location for rest & relaxation.
Dhaninallah Beach Walkway Mangrove beckon is the longest walkway of its kind in the country. It provides a unique opportunity to witness almost all species of mangroves found in the islands in a single place. It's a complete eco-friendly structure and leads to the very beautiful beach side after the twin rocks beach natural walkway from Morcidera beach for perfect sunshine and no limit sky glimpse of the horizon. It's the most scenic beach of Middle Andaman Island. It's a very good sandy beach with gentle gradient. The beach stretches into 56 Kms along the bay and is an ideal ground of turtle nestling from November to February. Eco- friendly and visitors friendly amenities are available in this beach including round huts, tree top huts, changing rooms, easy chairs, dining facilities, log sofas etc. it's about 20 Kms from Rangat on the same route on ATR. Then ending the tour by returning back to Port Blair via the same route and staying in the hotel suggested for overnight halt.
Day 8:
In the leisure morning, after breakfast, proceed for a day long city tour consisting of places like the Anthropological Survey of India, an insight into the world of pre-historic inhabitants of the islands, Samudrika- Naval Museum, which has collection of shells and marine creatures, Fisheries Aquarium that has over 350 species of marine life. Post lunch itinerary would include a visit to Chatham Saw Mill that is on an island that is connected through a concrete bridge, once it was a major match industry production unit but now just a timber museum that offers insight inside the forest activities through scale models and display of decorative pieces made of Padauk, Marble, Peauma, Gurjan, Satin wood etc.; once it was also a house of WIMCO (closed now) (West Indian Match Box Company Pvt. Ltd.), Sagarika- Govt. Khadi & Handicrafts Govt. Cottage Industry & Emporium, it exhibits a spectrum of artifacts made of mother of pearl, sea shells and local wooden products alongside miniatures of Nicobari canoes, palm floor mats, tables, furniture's etc. and few others as a part of city highlights including some other places too in the city. Ending the day tour in the evening by shopping in city limits and then after that overnight stay at the hotel as suggested. (Complimentary Vehicle will be provided for shopping).
Day 9:
As agreed on a leisure morning hour after check out most comfortably, proceed for airport for final check out and departure with lovely memories to cherish forever.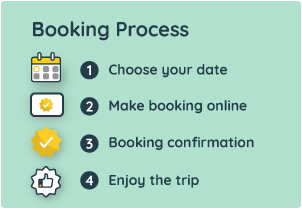 Basic Details
Port Blair Airport
Port Blair Airport
O364A632
Inclusions
This package is with meets & greets. Welcome drink on arrival.
Entire tour and sightseeing as suggested above in an A/C private exclusive & luxurious vehicle class throughout with all surface transfers and water transfers by private cruise premium catamaran.
Hotel rooms as per above selected will be in comfortable premium double bedded A/C with service, privacy & safety.
Meals as per package selected. Breakfast is complimentary.
All entry fees, parking, driver allowances, toll taxes, service taxes and surcharges.
All tickets, monument entry passes, camera charges, tips, reserve area permits, island entry permits.
Government Service Taxes@ 3.05%.
Free and complimentary, Scuba Diving & Snorkeling pack for all in the package @ Havelock Island, for about 50-55 minutes deep sea at 10psi pressure, with guides and escorts under water, with a certificate of participation, 10-12 minutes of HD DVD quality video & 20-22 photographs of underwater activities by you. A 15 minutes of training and under water gesture and as safety demonstration is also included with all diving and snorkel equipment added to it with adequate amount of Oxygen cylinders with a mini fishing boat at our exclusive dive school and dive center.
Free & Complimentary glass bottom boat ride for all @ Jolly Buoy Island, and a session of snorkeling @ Jolly Buoy Island for all.
Complimentary packed picnic lunch and water for three island tour at North Bay for all.
Complimentary 01 mineral water bottle each.
Our warm hospitality, love and care added!
Exclusions
Air / Ship fares to and fro Andamans from point of start to destination and aback.
All your extra expenses like telephone bills, laundry, internet, facsimile or any other services apart from supplied above.
All extra meals apart from package supplied.
All extra travel or excursions apart from package supplied.
Shopping expenses and activities apart from above supplied will be chargeable.
x
Why book with TRODLY
Best Price Guarantee
Verified customer reviews that help you make the right decision.
Qualified operators. All partner operators selected after rigorous system of checks.
Free Cancellation on Most Trips
Only Best Trips - Our team of travel experts bring uniquely local, safe, and exciting experiences to the community.
100% Secured Payments
Important Information
Customization is possible. Please get in touch with us for any queries about the package.
Ferry classes can be upgraded on request. The above apply for premium class of ferry / cruise.
All tours hereby in Andamans are day tours. No night travelling allowed besides city limits after ideal family time.
According to Govt. regulations, all beaches in Andamans close by 5 pm evening or 17:00 hrs. At GMT +5:30.
Cancellation Policy
Full refund if cancelled before* 30 days
75% refund if cancelled before 15 days
50% refund if cancelled before 7 days
No refund after that
Meet-up Information/Reporting Point
Pick-up from Port Blair Airport
Similar Exciting Activities
Also viewed by other travellers
Get trip inspirations, offers and more.