About Bhowali
Bhowali is a mountain town with an elevation of more than 1,700 meters. Apricots, apples, peaches, plums, strawberries and peaches are grown here. Wander the narrow streets, encounter water buffalo and goats, watch the fields and farms stretch away down the mountain.
Freedom to make your own trip!
What you want, when you want and how you want.
Request a trip
Places to Visit near Bhowali
Photos
Photos
Bhimtal, Uttarakhand
Bhimtal is located 22 Km from Nanital and is famous for the Bhimtal lake. More than 1,300 meters above sea level, this is a stunning summer...
Read more
Photos
Sattal, Uttarakhand
Sattal or 'Sat Tal' is famous for seven freshwater lakes that are interconnected and located in the Nainital district. These seven lakes are a...
Read more
Photos
Photos
Naini Lake, Uttarakhand
Naini Lake is a beautiful and expansive lake that shimmers amidst seven rich hills specked by the Nainital town, which is named after the lake...
Read more
Photos
Naukuchiatal, Uttarakhand
Naukuchiatal is famous for the Naukuchaital Lake which is a lake with nine corners. Also this lake is the biggest and deepest lake of all the...
Read more
Photos
Mallital, Uttarakhand
Mallital is the southern part of Nainital thus can be an alternate destination to Nainital. The most famous spot at Mallital is the Naina Devi...
Read more
Photos
Caves Garden, Uttarakhand
Eco-caves Garden is an excellent location for families with children. This wonderfully maintained complex of six caves gives an opportunity for...
Read more
Photos
Dorothy's seat, Uttarakhand
At 7520ft, located at Ayarpatta hill, this is one of the highest points in Nainital. Unarguably the best scenic spot in Nainital, this wonderful...
Read more
Photos
Jeolikot, Uttarakhand
Swami Vivekanada and Sri Aurobindo came to Jeolikot to meditate. Walk among the pears, plums, peaches, smell the flavors of the fruits mingle in...
Read more
Photos
Naina Peak, Uttarakhand
At 2611m, this highest point in Nainital is also called as China peak. One can either take a challenging yet desirable trek uphill or a more...
Read more
Photos
Jilling, Uttarakhand
Jilling is very unlike a hill station as it is devoid of any rush of tourists. A calm place at 7000 feet, Jilling is a perfect destination for...
Read more
Nainital Tours & Activities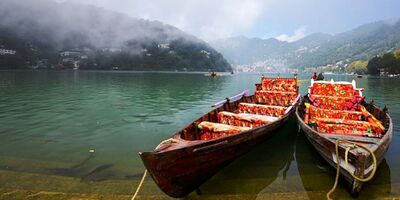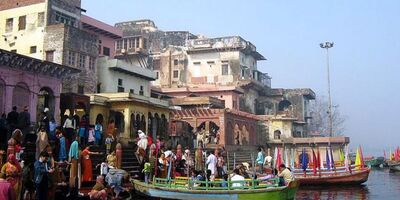 Bhowali travel tips & reviews
Other travellers left Bhowali reviews and tips for you
Be the first to give a tip or leave a comment